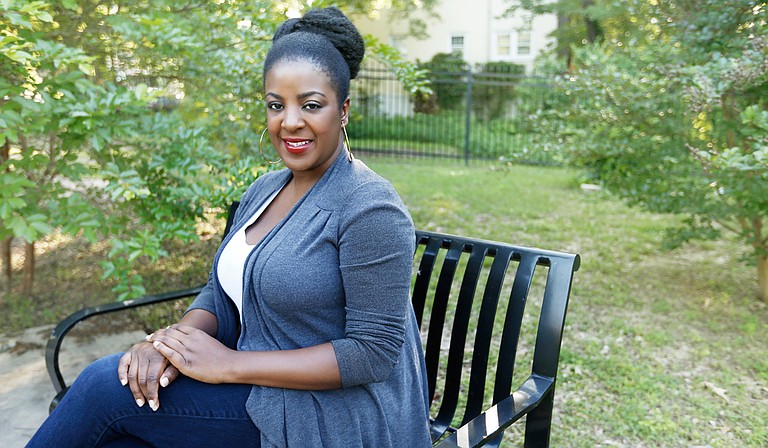 When the Jackson Free Press first asked to interview Stephanie Burks, her immediate reaction was, "Are you sure it's me and not my mom?"
She recently posted about her mother, Della Rose Archie, on Facebook. Archie was the first woman commissioned into the U.S. Army from Jackson State University and currently serves as the regional coordinator for America Reads Mississippi, an AmeriCorps program that addresses Mississippi education by efforts such as tutoring kindergarten through third grade students in reading and increasing parental involvement with their children's education.
Burks, 34, was born in Fort Riley, Kan. Because Archie was in the military, the family moved around, living in Alabama, Texas and Germany before returning to Jackson in 1992 to take care of Burks' great-great grandmother, Mama Lilly. Burks has been here ever since.
She went to Murrah High School and participated in Base Pair, the program that allows Murrah students to go to the University of Mississippi Medical Center campus to do research, her junior and senior year. She received a bachelor's degree in chemistry from Millsaps College in 2002 and graduated from the University of Mississippi Medical Center with a master's degree in biomedical sciences in 2011.
Burks is now a full-time biology professor at Hinds Community College's Utica campus. She says that because the campus is a historically black college, she gets to work with students who she says historically probably haven't had a very good perception of science, technology, engineering and math. "They don't like science; they definitely don't like math ... I get an opportunity to expose them to the joys of biology. ... My absolute favorite part of what I do is allowing them to get another view of what science is all about and hopefully change the perception that they had about it," she says.
Burks says that instead of always lecturing, she likes to use TV shows such as "CSI" or "Law & Order" to tie together what they're doing in lab with some of the experiments on those shows. Because she gets many students who come from the technical side of Hinds, she tries to tie their majors into biology. "I kind of bring biology to them," she says. "... Give them the basics, and then ... You tie it into what they're interested in."
Burks is also the youth director for the Jackson-Vicksburg District of the African Methodist Episcopal Church, where she says her biggest duty is to teach the young people the history of AME and to show them how they can serve their church and community.
She says her mother always exposed her to service work. "I always like to enforce service to the community," she says.
"The community that's been supporting you, you want to make sure to support them. You keep (youth) close to the community so they don't stray too far away."
More like this story