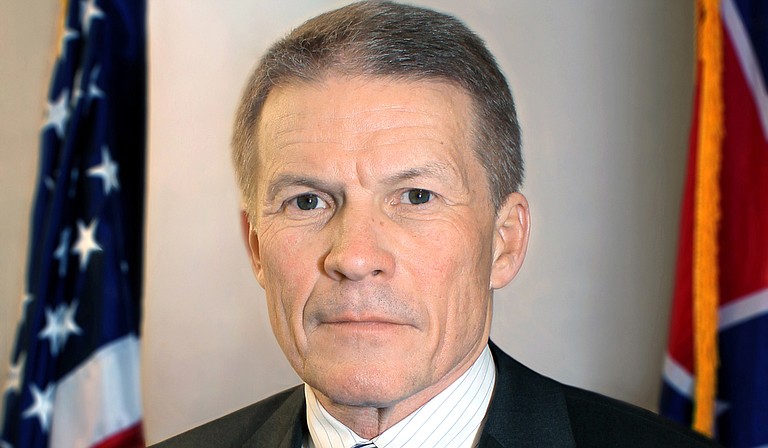 On any given morning anywhere where in Hinds County, you're bound to see them. Clad in green-and-white jumpsuits, they pick up rubbish along the side of the road, unload trucks and even can help extinguish fires.
Soon, they will be gone—controversy is brewing about whether the move makes smart fiscal sense giving the state prison system's budget struggles.
Mississippi Department of Corrections Commissioner Marshall Fisher said last week the agency would terminate its Joint State County Work Program, effective Aug. 1. MDOC said ending the program, now in operation in 30 counties, would free up $3.2 million for other budgetary needs as a result of moving inmates out of the programs. Fisher called eliminating the program "a more efficient use of taxpayer dollars, with public safety of the utmost concern."
"The commissioner didn't sit down with any of the counties that it would affect," said Hinds County Chief Deputy Chris Picou, who oversees the Raymond Detention Center and the state work program.
From Picou's vantage, the program saves the state money and is valuable service to the county. To run it, MDOC reimburses the county $20 per day per prisoner for a total of $7.5 million per year for 1,039 beds statewide; the program has a capacity of 2,000 beds, records from MDOC show.
By comparison, MDOC information states that it costs the state $43 per day to take care of a prisoner—$16.3 million for the same 1,000 people.
MDOC said the inmates in the programs would be moved to the agency's 17 community work centers, where the inmates will still be available to perform work for counties. Picou believes doing so will be logistically challenging because of how many different places Hinds County sends inmates, including the Mississippi Coliseum, as well as the county's central-repair and public-works divisions. The prisoners help the sheriff's office cut 80 acres of grass, and some are even certified firefighters.
Based on the state's $7.25-an-hour minimum wage and a 40-hour work week, Picou estimates that inmate labor is worth approximately $3 million to Hinds County.
Doing away with the program will also make it more difficult for the county to meet the obligations on the bonds that county issued to pay for the construction of the work center, where occupancy has steadily declined since Sheriff Tyrone Lewis took office in 2011, Picou said.
In a news release, Fisher characterized the move as a hard decision his administration will make in restructuring the inmate population in response to a population shift. As a result of legislation implemented in 2014, the number of people on probation and parole has risen as the number of people in prison has gone down.
Picou said that legislation, House Bill 585, was already more of a burden on counties and their jail systems. Closing the work programs is another burden that the county cannot afford.
"I think there's other ways to cut costs and not put the burden back on counties," Picou said, adding that the sheriff's office will ask for a meeting with Fisher to discuss a compromise.
More Savings
Fisher said the state could save $2 million over the next three years by changing health-care providers for its prisoners. On May 1, at a meeting of an independent task force that Gov. Phil Bryant convened in the wake of the scandal that brought down former Commissioner Chris Epps, Fisher said that the department is recommending that Centurion of Mississippi LLC be awarded a three-year contract worth $149.2 million starting July 1, the beginning of the new state budget year.
Through a statement, the Fisher said in a statement that the Centurion pact would replace contracts the department now has with three health-care companies, including Jackson-based Health Assurance LLC of Jackson, which services four private prison companies in the state.
A review board must approve the new contract. Fisher said MDOC employees analyzed proposals from seven medical service providers before choosing Centurion, which is a joint venture between St. Louis, Mo.-based Centene Corp. and Virginia-based MHM Services Inc.
"When we decided to do the request for proposals, we believed by having one vendor to provide health-care services we would be able to obtain a better price," Fisher told the Associated Press. "We feel confident about our decision."
Centurion will have nurses and other professionals to provide health care at each of the seven prisons, MDOC spokeswoman Grace Fisher, who is not related to the commissioner, told the AP. As is the current practice, inmates who need inpatient care for more complex health problems will be transferred to one of several hospitals that have contracts with the prison system, she said.
Epps worked for the Department of Corrections 32 years with the last 12 years as commissioner, through three governors. He was indicted on corruption charges last year, along with Cecil McCrory, a former state legislator who had become a business consultant and had clients with Department of Corrections contracts.
In that case, federal prosecutors said Epps steered prison-services contracts toward companies with which McCrory was linked as owner or consultant.
The second page of the indictment listed Wexford Health Sources as one of several businesses that had paid consulting fees to McCrory and had received prison contracts. Wexford employees were not accused of wrongdoing.
Epps and McCrory pleaded guilty in February and remain free while they await sentencing in June. Epps faces up to 23 years in prison $750,000 in fines. He agreed to forfeit $2 million in assets. McCrory faces up to 20 years and $500,000 in fines. He agreed to forfeit $1.7 million in assets.
The Associated Press contributed to this story.