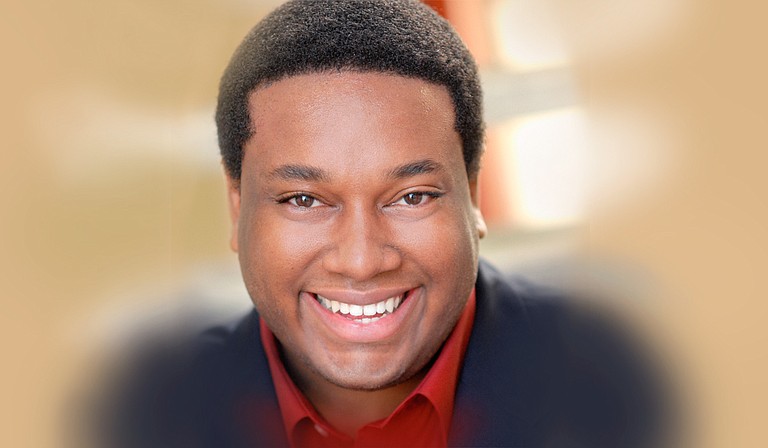 In the nine months that Augustus Bennett has been an intern with New Stage Theatre, he has developed his acting abilities. Now, he'll be sharpening his skills off the stage as the director of the Unframed series production of Diana Son's "Stop Kiss," which runs Friday, May 1, through Sunday, May 3, at the Warehouse Theatre (1000 Monroe St.).
"I've been able to work on a lot of different projects," Bennett says of his time at New Stage. "I take educational tours to schools all throughout the state of Mississippi with the educational program here. ... I think we've done about 70 tours the whole year."
He's also been highly involved in New Stage's main-stage productions, with roles in "Peter Pan," "One Man, Two Guvnors" and "All the Way."
"I've been given a lot of opportunities to really hone and mold my craft in different avenues, and it's also given me a chance to direct, as well," he says. "And I've directed before. It's just nice to keep that in mind, that I like to do both."
This will be Bennett's first time in the director's seat in Mississippi, though. His previous projects, George C. Wolfe's "The Colored Museum" and Joe DiPietro and Jimmy Roberts' musical "I Love You, You're Perfect, Now Change," were during his time at the University of Central Florida in Orlando, where he graduated with a bachelor's degree of fine arts in acting in 2014. Shortly after, he moved to Jackson for the internship.
When Bennett found out New Stage needed a director for "Stop Kiss," a play he'd read in the past and loved, he asked to be considered for the position. He says the transition between being an actor and being a director can be tricky and takes a shift in focus.
"It's very different going from actor mode, figuring out your character's objectives and what they're searching for and their desires in the play and what you need to do for one particular character," Bennett says. "Director mode is thinking about all the characters and everything that everyone is doing in relationship to each other, and it's not only character work, (but also) trying to figure out how the scenery is going to work, the costuming, the lighting, the sound and how the overall production of it is going to look."
It helps that the two leads in "Stop Kiss," Katie Beth Jewell and Sonia Arredondo, have gone to great lengths to develop the connection between their characters, Callie and Sara, respectively. The two begin as friends, which then leads to a romantic attraction. On the night of their first kiss, they become the victims of a violent hate crime.
"The play goes from past to present to past to present, back and forth throughout the entire script, so the hardest thing is being able to step out of that," Bennett says. "We're coming from a really happy time before this incident and then going into a very dark time after the incident, then going back to happy and back to dark. ... It's quite a rollercoaster."
If the story seems like it might be challenging for some viewers to watch, that's because it's meant to be. New Stage's Unframed series, which this year has included "Dog Sees God: Confessions of a Teenage Blockhead" and "Gruesome Playground Injuries," often features elements that casual theatergoers won't be accustomed to seeing, with more provocative content and a greater focus on social issues.
"It's more experimental and more pushing the envelope than the main stage," Bennett says. "With Unframed, we really like to attract a new audience, a younger audience, if you will, using that avenue to get more people interested, and maybe then they'll come to a main-stage show, as well."
Bennett says that one of the reasons New Stage chose to do "Stop Kiss" was its significance in modern society.
"I think in the gay community, the LGBTQ community, it's a struggle that they're still facing. This play is about 15 years old, but it's still something we're looking at: the discrimination and ... not being able to just be yourself," he says. "These women did not feel like they could be themselves, and when they finally opened up to the idea that they're OK with it, they (were) reprimanded for it."
As for what audiences will see in "Stop Kiss," Bennett says to come expecting a love story, plain and simple.
"It's what it is. It doesn't matter the gender of these people. It's a love story. Two people that have a common interest, and it leads to a mutual attraction, and it's beautiful," Bennett says. "That's what I want them to see."
"Stop Kiss" is at 7:30 p.m. May 1-3, at Warehouse Theatre (1000 Monroe St.). Admission is $7, cash or check only. It is suggested for mature audiences only. For more information, call 601-948-3531 or visit newstagetheatre.com.