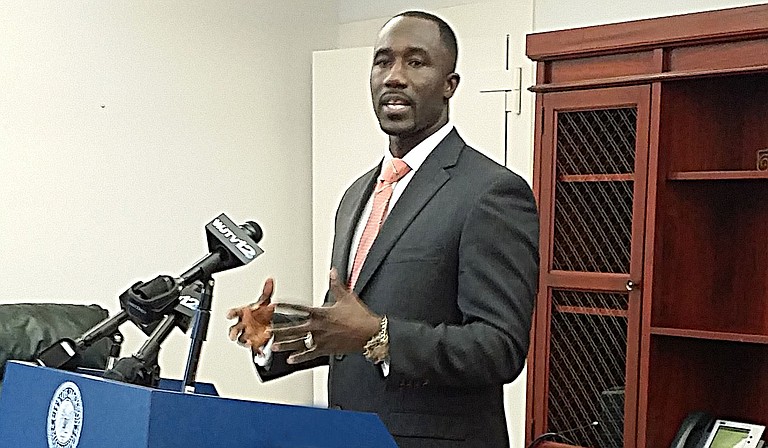 The state of emergency Mayor Tony Yarber signed late Thursday will enable the city to tap into money from state health and environmental agencies, his office said today.
Yarber's declaration came after several water-main breaks over a 24-hour period that resulted from the frigid winter and recent heavy rain that placed additional stress on already brittle and failing roads and underground pipes.
"I'm declaring this emergency to protect our city's water quality," Yarber said. "We are very serious about the quality of life we desire for residents in Jackson. With this declaration, we hope to gain access to federal funds that can expedite infrastructure repairs in this city. We have a plan to fix this."
Yarber went on to say the water main breaks can cause extensive damage to public and private property, and could lead to sewer problems and wastewater back-ups, which are "obvious threats to public health."
Yarber stressed that the quality of the water coming out of the city's water-treatment plant remains high, but some residents might see boil-water notices, which the city is legally required to issue when busted pipes cause drops in water pressure. The Red Cross and Salvation Army could be called upon to provide bottled water to area dormitories for students who cannot boil their water, Yarber said.
Shelia Byrd, the mayor's communications director, told the Jackson Free Press through email this morning that emergency loans from the Mississippi State Department of Health would allow the city to start work immediately, even before the paperwork is complete. The declaration could also give the city access to so-called quick-release funds through from the U.S. Department of Transportation for failed or failing bridges, as well as the Federal Emergency Management Agency, which the U.S. Department of Homeland Security oversees.
Yarber said Thursday afternoon that the emergency declaration also enables the city "to use a different form of procurement in order to get the supplies and resources we need."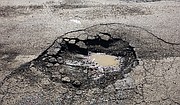 Council Vice President Melvin Priester Jr. said he recently spent two hours surveying potholes in his northwest Jackson ward but wants to hear more from Yarber about his proposal.
"I don't think anyone in Jackson disagrees that our infrastructure is at a critical stage right now, and we need to act with a sense of urgency," Priester said. At the same time, Priester, who chairs the council's Budget Committee, believes Yarber's declaration puts the city in uncharted waters.
"If you can declare an emergency about aging infrastructure when there hasn't been a tornado or hurricane or breakdown at the water-treatment plant, and magically be able to draw from a big pool of money with no strings attached, every municipality in Mississippi would have done it," Priester said.
Yarber added that Gov. Phil Bryant and the Mississippi Department of Environmental Quality support the declaration.
Council President De'Keither Stamps of Ward 4 acknowledges that Jackson's infrastructure problems do create hazardous situations around the city, including in his far-south ward, where some 200 people become marooned whenever the streets flood.
In the meantime, Stamps said that he and his fellow council members are getting up to speed on the emergency-declaration processes.
"If the governor is supporting this, they've obviously identified resources," Stamps told the Jackson Free Press.