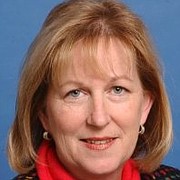 An Ohio woman will serve as the interim publisher and president of The Clarion-Ledger as well as the regional president for Gannett East Group, which oversees the company's titles in Hattiesburg and Montgomery, Ala.
Genia Lovett, a longtime Gannett executive, came out of retirement to take the reins in Jackson, the newspaper reported today. A story on The C-L's website states Lovett retired in 2014.
She replaces Jason P. Taylor, who departed to helm a Las Vegas newspaper. Prior to the announcement of Taylor's departure, at least three employees also departed in the latest round of cuts at The C-L.
Taylor's exit came less than one year after the announcement that he would take over operations at the Jackson daily as well as the Hattiesburg American and Montgomery Advertiser, succeeding Publisher Leslie Hurst.
One month later, Brian Tolley, then executive editor, said he was leaving the company; Sam Hall eventually replaced Tolley.
The C-L announced on its website that Taylor will go to work for Fairport, N.Y.-based GateHouse Media as president and publisher of the Las Vegas Review-Journal and serve as chief executive officer of GateHouse Media Live and Virtual Events. In addition, he will oversee GateHouse Media's Western U.S. Publishing Operations as president.
Lovett makes The C-L's seventh publisher since 2004. Following her retirement from Gannett, her LinkedIn profile shows, Lovett became a consultant with Hudler Success Strategies, a Nashville-based firm that Carol Hudler, another former Gannett executive, founded. Lovett previously held posts at newspapers in Ohio, Michigan and Wisconsin.
According to a story on the newspaper's website, Lovett said:
"I am honored to work with the team in Jackson who care deeply about delivering the right news and marketing solutions for consumers and businesses in the Jackson area and across Mississippi," Lovett told The C-L.
Correction: In the headline of an earlier version of this story, Genia Lovett's first name was misspelled. The Jackson Free Press apologizes for the error.