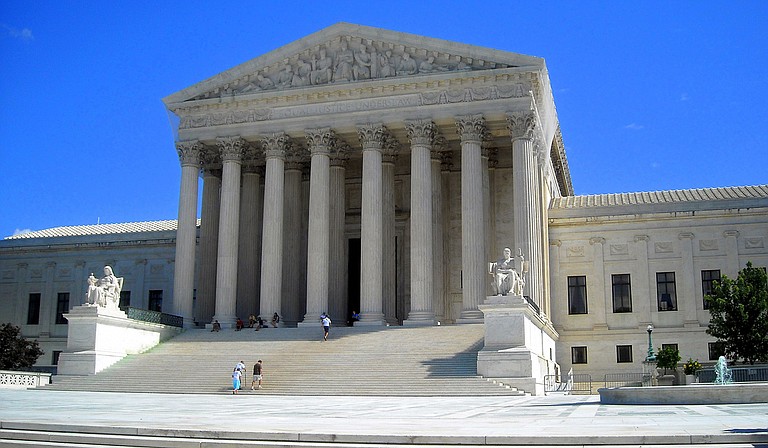 This morning, the U.S. Supreme Court affirmed the Fourth Circuit decision in King v. Burwell.
In Mississippi, that means there are 75,613 people still eligible for a health insurance premium tax credit under the Affordable Care Act, and the state dodged a loss of $26 million in tax-credit money. Mississippi will also avoid a 650 percent increase in total health-care premium costs, as estimated by a Kaiser Family Foundation report.
The 6-3 ruling against King has many looking forward.
"Our big focus... is Medicaid expansion now that we have passed all of these legal road blocks," said Jarvis Dortch, policy expert for the Mississippi Health Advocacy Program. "Our state leaders need to know that this is the law of the land and start working to get more people covered."
Dortch says the MHAP looks at the upcoming August primaries as the next big hurtle for health advocacy.
"We are focused on the election coming up this fall and (making) sure citizens know that this is a big decision they are going to have to make and that our policy makers have to make," he said.
The case brought against the 11,000-page Patient Protection and Affordable Care Act was based on four words: "established by the State." King's legal team argued that when Congress passed the bill, it only meant for the state-established insurance marketplaces to be able to offer tax credits to help pay for health-care premiums. The U.S. Supreme Court ruled against that line of thinking, maintaining tax-credit eligibility even in states with only federal marketplace coverage.
Mississippi Commissioner of Insurance Mike Chaney issued a statement following the Supreme Court's ruling today, explaining that federal tax credit subsidies will legally continue for Mississippi's marketplace.
"This ruling means that over 100,000 Mississippians who purchased individual health insurance through the Marketplace will continue to receive health-insurance coverage," Chaney wrote.
Although Chaney does not agree with everything in ACA, he wrote he will "continue to work within the framework of the law to regulate health insurance for the benefit of all Mississippians."
Update: This story has been updated from the original, in which we inadvertently suggested that Dortch was commenting on this topic as a candidate for the Mississippi House of Representatives in District 66. He was speaking as spokesman for MHAP.