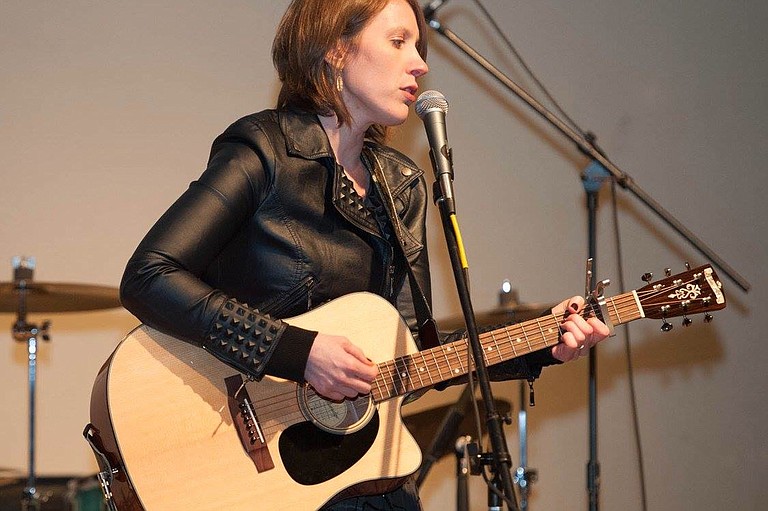 Each year, the Jackson Free Press has tons of talented locals donate time and energy to the cause of stopping domestic violence. Some of them just happen to do their volunteering on a stage. Here's a look at who will be bringing the house down for Chick Ball 2015.
The Delicate Cycle
Looking at the husband and wife duo of vocalist Joy Murphy Garretson and multi-instrumentalist Gordon Marshall Garretson, the driving indie rock they create as The Delicate Cycle might come as a surprise. It's clear that the couple knows how craft a song, with Joy's tender vocal delivery making a perfect match for Gordon's hooky guitar riffs and resolute bass lines. 
 The Delicate Cycle puts somewhat-melancholic lyrics front and center and softens the blow with pop sweetness.
For Fans of: Best Coast and Now, Now
Listen to: "Little Blue Thing" from the 2014 album "The Delicate Cycle"
The Nellie Mack Project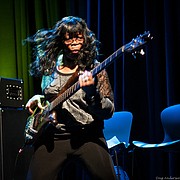 For those who haven't heard Nellie Mack's fiery bass work backing other beloved blues acts in the past, such as Dizzy Gillespie and The Bar-Kays, The Nellie Mack Project is the perfect jumping-on point. Thanks to her talent and depth of experience, Mack attracts a veritable "who's who?" of killer musicians to her cause, often including guitarist Lonnie George and drummer Rick Lewis. Mack is all about providing pure, concentrated blues at its best.
For Fans of: Buddy Guy and Willie Dixon
Listen to: Cover of B.B. King's "The Thrill Is Gone"
Victoria Cross & Friends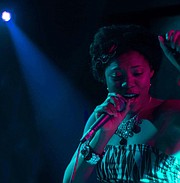 Whether she's fronting funk band Static Ensemble or hitting the stage under her own name, Victoria Cross brings the soul. A true alto, Cross' vocals can swap between powerful and punchy or sweet and silky with equal energy. She's also been a staple of Jackson's R&B, funk and soul scene for more than a decade, so it was no surprise that attendees at last year's JFP Chick Ball were smitten with her. It's also no surprise that we welcomed her back for another round.
For Fans of: Rose Royce and Chaka Khan
Listen to: Cover of Jamiroquai's "Canned Heat"
Time to Move

How is it that six-piece funk and pop outfit Time to Move can perform Earth, Wind & Fire's oldie-but-goodie "Let's Groove" and still warrant just as much excitement as the song did 31 years ago? The simple answer: passion. The group has been tearing up various Jackson venues for more than 10 years, resuscitating classic party-starters and putting its spin on more recent hits. As soon as they start playing at this year's JFP Chick Ball, you might as well view the band's name as a command.
For Fans of: Stevie Wonder and Cee Lo Green
Listen to: Cover of The Temptations' "My Girl"