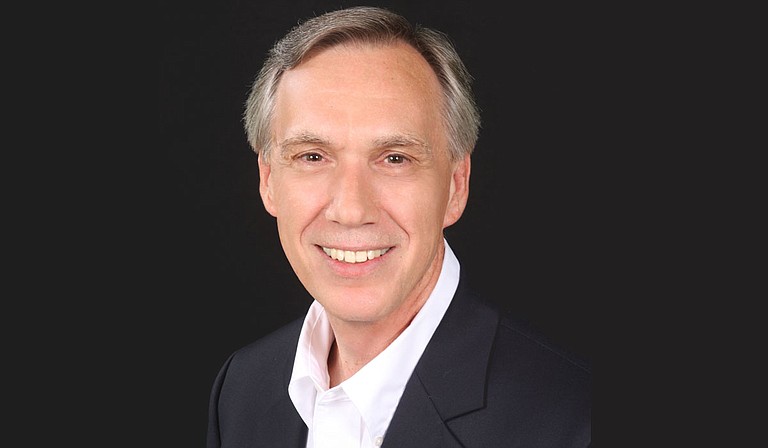 The American Heart Association presented Dr. John Hall, the Arthur C. Guyton professor and chair of the department of physiology and biophysics at the University of Mississippi Medical Center, with the Award of Meritorious Achievement at the annual AHA Volunteer Awards Luncheon in Dallas Wednesday, June 24. The award recognizes significant accomplishments or projects that affect the association at a national level. The AHA recognized Hall for his four decades of effort in the research and treatment of cardiovascular disease and obesity.
Hall was born in Milo, W.V., but grew up in Smithville, Ohio. He had an interest in writing in his youth and originally intended to pursue a career in that field, earning a journalism scholarship to Kent State University in Ohio. However, a teacher he met at the university ended up steering Hall toward the world of medicine instead.
"I was still an undergrad at Kent State when I started taking a course in physiology under Dr. Keith Ewing," Hall said. "Dr. Ewing's strong enthusiasm about his field had a powerful influence on me, and I took interest and started researching deeper into the field on my own."
Hall ended up changing majors and graduated from Kent State with a bachelor's degree in biology and chemistry in 1968. After graduation, he served two years in the U.S. Army before continuing his education at Michigan State University, where he started researching cardiovascular health and earned his doctorate degree in physiology in 1974.
After graduating from Michigan State, Hall moved to Mississippi and began his postdoctoral training at UMMC. After completing his training, he joined the university's faculty full time.
In addition to chairing UMMC's Department of Physiology and Biophysics, Hall is also the director of the Mississippi Center for Obesity Research and the editor-in-chief of the AHA medical journal, Hypertension. Hypertension, obesity and heart disease are the primary subjects of Hall's current research efforts.
Hypertension, the medical term for high blood pressure, is one of the more serious risk factors for strokes, heart attacks and the development of kidney and liver disease. Hall and the faculty he manages are focused on linking obesity to abnormal kidney function and the development of high blood pressure. Obesity causes at least 65 to 75 percent of hypertension cases, Hall said.
"I want to turn the tide on the epidemic of obesity in Mississippi through a combination of research, education, treatment and prevention," Hall said. "I also want to create needed jobs here to work in this field. I have a vision of UMMC as a place for research that is also working with local business leaders and institutions to do something about obesity in our state. I want to form a coalition to get our state down from being the most obese in the nation."