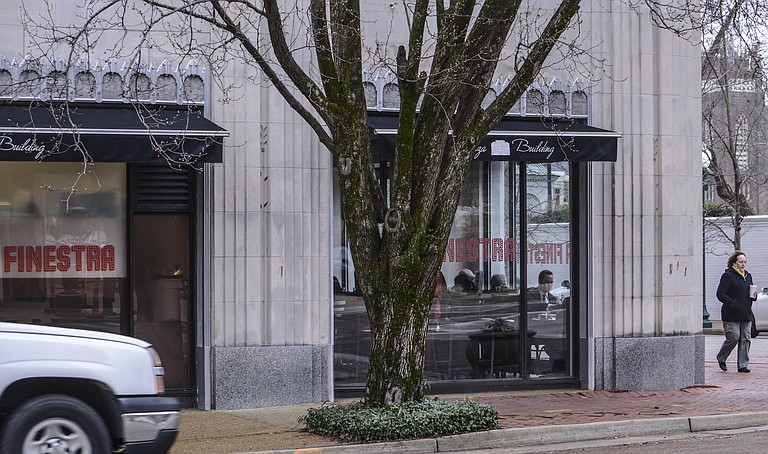 Wednesday, January 14, 2015
Tom Ramsey's been a busy man.
In addition to running La Finestra, an Italian restaurant in downtown Jackson, Ramsey was a recent contestant on the ABC network reality competition, "The Taste." The show debuted in December and concludes later this month. In the middle of all that, Ramsey was planning a sort of expansion for his popular downtown eatery with alley seating and music similar to cafes in New Orleans and throughout Europe.
State liquor laws require restaurants to have control of ingress and egress of properties where they want to serve alcohol, so Ramsey drafted a proposal last year to the city whereby he would lease the alley during the weekends.
Six months later, after one meeting with a representative of the city's economic-development office and a few follow-up phone calls, Ramsey says he hasn't gotten a yea or nay about his proposal.
"I'm wanting to invest more in downtown Jackson, and I can't even get a phone call back," Ramsey told the Jackson Free Press.
Ramsey points to the slow pace of the Capitol Street two-waying project and what seems like the omnipresence of city meter readers during the lunch hour on Congress Street as additional headaches aggravating downtown businesses. Above all, he and other business owners say, is the city's lukewarm response to their issues.
When a water main break flooded Capitol Street in September, forcing several restaurants to shut down, Mayor Tony Yarber dispatched his deputies to meet with business owners. Lina Lynn, owner of Wasabi Bistro, told the Jackson Free Press in December that while city representatives were willing to meet with businesses, she didn't believe the meetings were particularly helpful.
Overall, officials say they're working on solutions to offset the downsides of the Capitol Street project, which had been scheduled for completion in February, but which is looking increasingly unlikely.
Shelia Byrd, a mayoral spokeswoman, said that city officials planned to update Ramsey about his proposal on Tuesday, Jan. 13. She added that the proposal requires coordination between several departments. 
 Meanwhile, frustration with Yarber's administration has manifested in other ways, namely with an anonymous @jxnnpkn Twitter campaign that takes aim and pokes fun at Yarber's habit of posting inspirational napkins on Instagram. A series of Capitol Street-themed napkins seemed to criticize the pace of the ongoing two-waying project.
Ramsey might still be able to get the alley-way dining up and running by the spring or summer if he hears back soon, but says he's still frustrated.
"The little things that can be done to help us, I don't see much progress (from the city)," he said. "And I don't ever hear from anyone in city government to tell us the good news (or) the bad news."