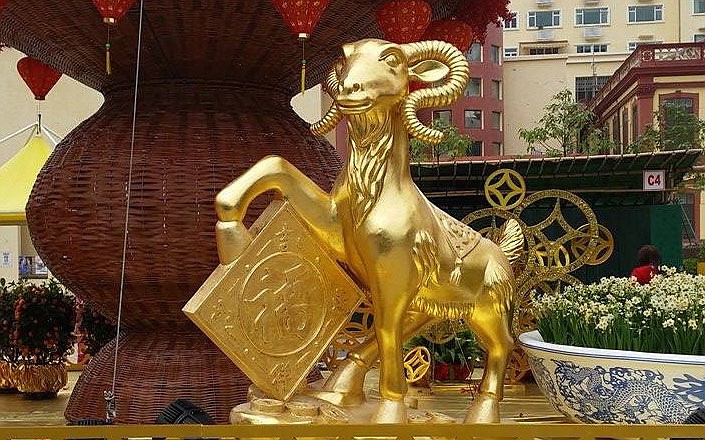 Wednesday, February 25, 2015
For almost 5,000 years, the people of China have celebrated the beginning of the calendar year with a festival. This year, the City of Jackson and the Mississippi Chinese Association will co-host their first collaborative event, the Chinese Spring Festival, celebrating the new year with festivities at Thalia Mara Hall Saturday, Feb. 28.
The Chinese Spring Festival, also known as the Chinese New Year or the Lunar New Year, generally falls between Jan. 21 and Feb. 20 and traditionally honors deities and ancestors. The festival includes fireworks, rituals such as the celebration of the Jade Emperor, who is celebrated as the ruler of the heavens.
Jackson's first annual Chinese Spring Festival will feature four major events, including a parade, a cultural and gourmet fair, a gala and a fireworks show. Each will showcase different aspects of the spirit and culture of China with music, food and dance.
The Chinese Spring Festival will introduce Jacksonians to traditional elements of the event, such as lantern shows, dragon, lion and fan dances, and historical and mythological storytelling. It will also include a performance of Beijing opera, a 160-year-old dramatic form.
"Being of Chinese (descent), I want to promote the Chinese culture," Mei-Chi Chen Piletz of the Mississippi Chinese Association says.
Since she first came to the United States, Piletz has tried to educate the public on Chinese culture, teaching courses at Jackson State University and even taking a few students to the country during the summer.
"I am very proud of my culture, and I'm proud to celebrate it with the whole city," she says.
The Chinese Spring Festival is 11 a.m. to 9 p.m. Saturday, Feb. 28, at Thalia Mara Hall (255 E. Pascagoula St.). The Spring Festival Parade is from 1 to 3 p.m.; the Chinese Cultural and Gourmet Fair is 11 a.m. to midnight; the Chinese New Year Gala is from 6:30 to 8 p.m., and the fireworks show is at 8:15 p.m. For more information or to donate or sponsor the event, visit the Mississippi Chinese Association at msca-info.com.