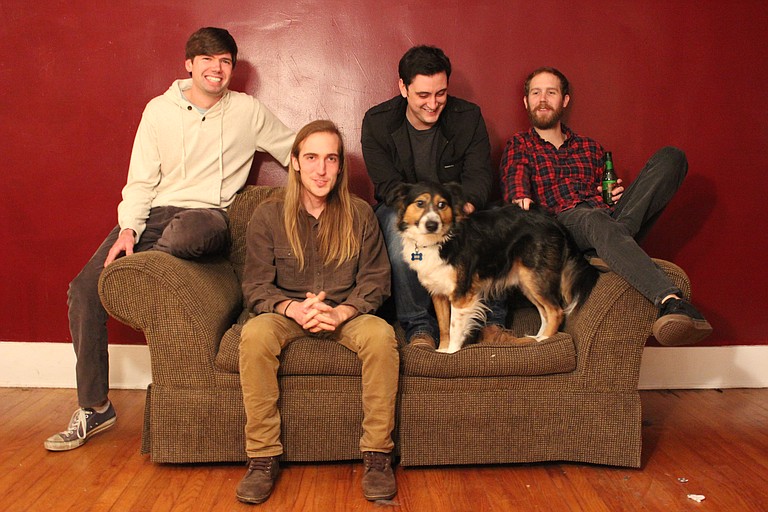 Wednesday, February 25, 2015
From the moment they pick up an instrument, most musicians dream of performing for thousands of adoring fans. With Waka Winter Classic, that dream gets a little closer to reality. Since its creation in 2006, this offshoot of the popular Wakarusa Music and Camping Festival, which is held the first weekend of June, has grown into a 20-stop, cross-country band competition that winds its way home to Ozark, Ark. The contest comes to Duling Hall Thursday, Feb. 26.
Aaron Stehman, marketing manager for Pipeline Productions, the company behind Wakarusa, says the ultimate goal of Waka Winter Classic is to unearth lesser-known local bands and give them an opportunity to reach a larger audience. Hundreds of bands have competed for a chance to play on one of Wakarusa's six stages.
Stehman, 29, served as the event's tour manager from 2010 to 2013 before taking on his new role, which places him behind the scenes rather than on the road. Many winners—such as Mama K & the Shades from Austin, Texas, and James and the Devil from Denver—come from larger cities. However, Stehman says the overlooked talent in smaller cities is impressive.
"Waka Winter Classic is a festival that has more of a connection to college-type towns," he says. "It gives local bands an opportunity to reach a whole new demographic that they may never have reached before. Waka has a way of connecting with bands before they become big"
The Duling Hall performance will see local favorites Young Valley, Living Together, Risko Danza and Chasing Edom try to earn their way to Wakarusa. Jackson indie-country act Young Valley recently released its debut album, "No Filter," while Hattiesburg indie-rock band Living Together is finishing its second full-length studio album, "Tides," for a March 31 release. Jackson five-piece Chasing Edom adds a bit of alternative rock into the mix, and Risko Danza is best known for its hypnotic funk-rock. Waka Winter Classic will be Risko Danza's first performance in two years.
While the competition's judges will select only one band from each show, Stehman says others remain on deck to perform in case something doesn't work out on the way to Wakarusa.
"Being in a band is intense," he says. "It takes time and money to be a band, like a tiny business."
Stehman attributes the success of Waka Winter Classic to the community of music lovers who jump at an opportunity to support local artists. He says that by aiming for smaller towns, the competition can boost the careers of bands that he feels are purely talented, rather than those with more hype. While many bands enter with a strong following, Waka Winter Classic is a launch pad for growing a fan base, as well as a way to bond with other musicians.
"These bands need each other," Stehman says. "They're playing venues they've never played before, and it's always good to get positive feedback from other bands."
Waka Winter Classic is at 8 p.m. Thursday, Feb. 26, at Duling Hall (662 Duling Ave., 601-292-7121). Tickets are $10. For more information and to purchase tickets, visit wakawinterclassic.com.