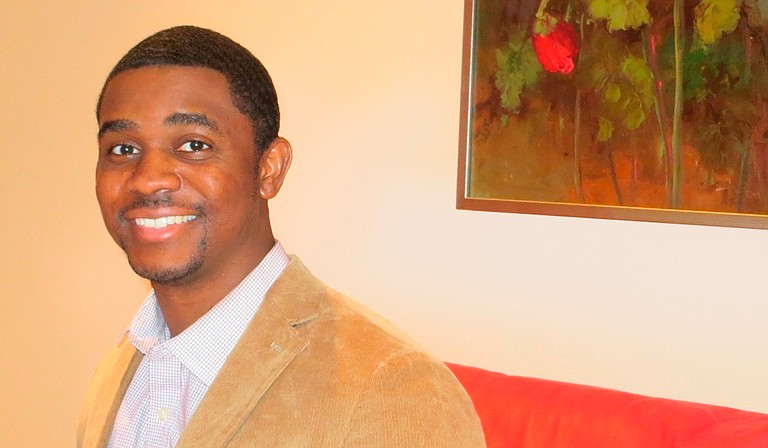 Wednesday, December 2, 2015
Jackson resident Nick Chamberlain began to see the potential that education and hard work could provide as a battalion commander of the Jackson Public Schools Junior Reserve Officers' Training Corps and a member of the trans-disciplinary International Baccalaureate Program while he attended Jim Hill High School. Chamberlain, 27, is originally from Columbus, Miss., and moved to Jackson in August 1999.
When Chamberlain was assigned to a JROTC course as a freshman at Jim Hill, he saw it as a sign that the school faculty felt he could make something of himself through the program. Ultimately, he made good on that assessment. "JROTC does a great job of motivating students and providing a level of structure that is very beneficial to their education," Chamberlain says. "It helped to break me out of my shell. It got me to do things like public speaking and after-school events and was great for my growth and development."
Chamberlain and his fellow JROTC members did things such as serve as emcee for a military ball and participate in community service efforts, including building homes with Habitat for Humanity. He stayed involved with the program following his undergraduate studies, acting as a tutor for the Jim Hill academic-bowl team and helping students with ACT preparation.
He graduated from Jim Hill in 2006 and enrolled at Brown University in Providence, R.I., where he received his bachelor's degree in human biology in 2010.
He then went to medical school at the University of Mississippi Medical Center in Jackson in August 2012, where he is specializing in internal medicine. Chamberlain will graduate from UMMC in May 2016, after which he will apply for a residency position.
His grandmother, Mattie Burks Kelly, kick-started his interest in medicine when he was 3 years old.
"Grandma was always saying, 'He's gonna be a doctor one day,' and it didn't really make sense to me at the time because there aren't any doctors in our family," Chamberlain says. "As time went on, though, my mother, (Jean Chamberlain), came to agree with her and also encouraged me to pursue medicine. It also helped that, all my life, I saw a lot of members of my family come down with really serious illnesses. It spurred me on in studying the subject."
Chamberlain's future plans include studying infectious diseases after he completes his residency. He is also part of a new panel at UMMC that brainstorms ways to recruit young, black males into medical school.
"I want to inspire young people to pursue careers in medicine or to think outside the box," Chamberlain says. "I want them to know that they don't have to be afraid to shoot for the moon and be an overachiever."