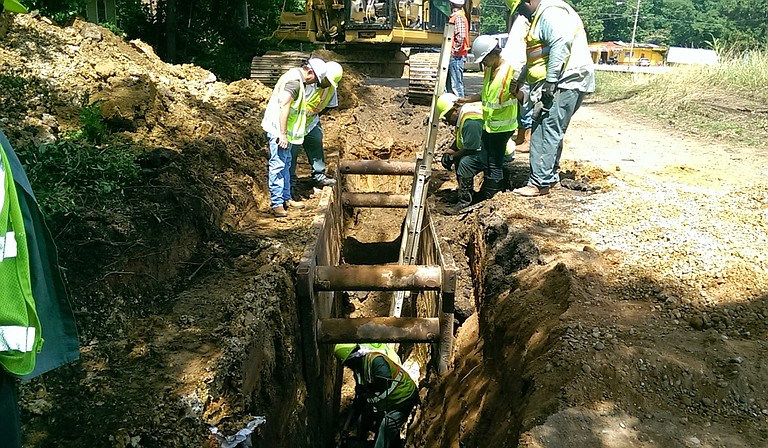 The head of an area labor union called a furlough plan and proposed property-tax increase a double whammy for Jackson employees.
Brenda Scott, president of the Mississippi Alliance of State Employees/Communications Workers of America, which also represents some municipal employees, said the furloughs are "going to hurt our workers pretty severely."
Scott met with union members Thursday night and has spoken with members of the Jackson City Council, who have said there appears to be no way around furloughs. Mayor Tony Yarber's administration estimates the furloughs he announced last week will save about $5 million over two years and help shore up a $15 million shortfall in the coming year's budget.
"It appears to me that the one-day furlough is something we're really going to have to suck up," Scott told the Jackson Free Press today.
The mayor's plan is for all full-time, non-emergency personnel to take one Friday off per month—including, Yarber has stressed repeatedly during budget hearings this week, himself as well as his staff. As a result, some city departments will be shut down for the day. City directors are still working out plans to determine how to implement layoffs so that the work stoppages have the lowest possible budget impact.
One example that came up during budget hearings was a city landfill, which is open six days per week, including the most profitable day, Saturday. Kishia Powell, the city's public works director, testified that closing the landfill on a Friday just to have workers come back the following day might not make the most sense.
In addition to the furloughs, Yarber has proposed an 8-percent property-tax increase, which his budget writers project will add $5.3 million more in revenue. Also part of the plan is a hiring freeze on non-essential positions and a four-month lag on filling vacancies at public works, including the Jackson Police Department and Jackson Fire Department. Scott called the tax hike potentially devastating, considering that state lawmakers have been unwilling to appropriate funds to Jackson, which provide services to state agencies that don't pay any taxes.
Scott would like city employees to have a separate hearing with city officials about the effects of the changes.
"It would be different if we knew this would be over in two years," she said, 
"but we don't know what the future years are going to hold."