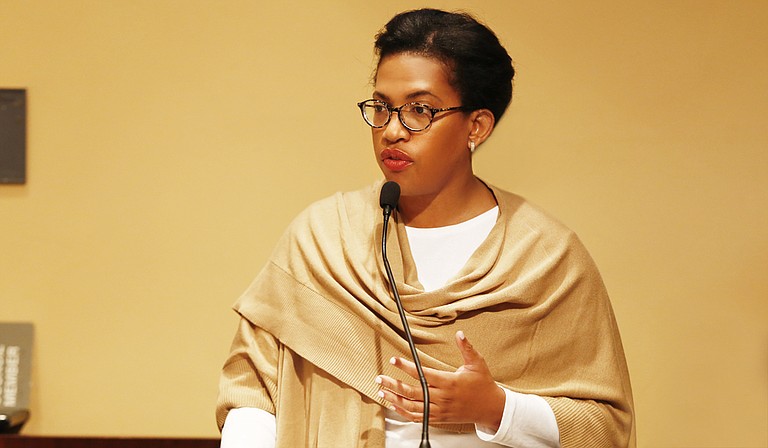 Even without the emergency declaration he sought, Mayor Tony Yarber's administration is moving forward with applying for state and federal money to fix Jackson's crumbling infrastructure.
On April 27, at a special city council meeting, which is usually reserved for paying claims and payroll, the council gave Yarber the go-ahead to apply for grants from the Federal Emergency Management Agency and the U.S. Department of Transportation through those agencies' state counterparts.
In late March, Yarber called for a state of emergency for the City's water system, which he said would put Jackson in line for external funding, specifically from FEMA and the Mississippi State Department of Health. Last week, the city council declined to issue another formal proclamation, citing uncertainty over the details of the plan.
Officials from the Mississippi Emergency Management Agency, which funnels federal money to local governments, initially said there is no federal disaster money to fix water infrastructure. However, the money Jackson is applying for now comes from hazard-mitigation funds, which are leftover monies from disaster appropriations. Jackson officials said the city could qualify for up to $2 million.
Greg Flynn, a MEMA spokesman, said the awards are most commonly given for safe houses, but have also gone to things like generators for critical buildings. The application for disaster-mitigation funds does not depend on a disaster incident, but includes a review that local and federal emergency-management officials perform.
"It's not a quick fix by any means," Flynn said.
On Monday, the city council also authorized an application for a Mississippi Department of Transportation grant. Jackson public-works officials said the MDOT grants an average of about $15 million per project, but the city would need a 20 percent match of approximately $3 million. Jackson will find out in the fall whether the transportation department approves the City's request for funding. The DOT money will go toward three corridors: Capitol Street, Medgar Evers Boulevard and, officials said, "the really, really bad part" of North State Street.
The City will also resurface 14 streets using Community Development Block Grant funds from the U.S. Department of Housing and Urban Development.
Most of streets on the list are in south Jackson. Specifically, the streets are Oak Glen Place, Shadow Cove, Redwood Drive, Dogwood Trail, Spencer Drive, Mayfair Drive, Harwen Place, Holly Hill Drive, Elton Woods Drive, Saritini Drive and Misty Cove. Two of the roads—Sagamore and Englewood Streets—are in west Jackson. Old Poplar Road is the only street slated for improvement in north Jackson.
Public Works Director Kishia Powell stated that City officials said CDBG money can help pave 28 streets on the full list; this is just Phase I, Powell said.
Powell also implored the council to consider a salary study and examine the pay rates for the public-works department, which are lower than surrounding governments and are partly responsible for some 100 vacant positions in the department's infrastructure-management and water-sewer divisions.
The personnel shortage also helps spread the perception that the city isn't moving quickly enough to patch the growing number of potholes around town.
"We're not ignoring the pothole problem," Powell said. Of her work crews, she added, "They're doing as much work as they can."