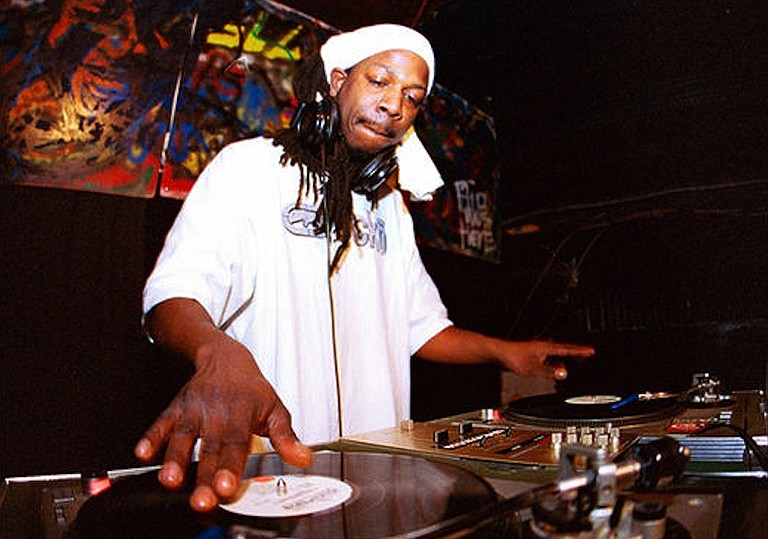 Originally published October 29, 2014 at 1:27 p.m., updated October 31, 2014 at 1:16 p.m.
For 10 years, the JFP Chick Ball has focused on the strength of women. This year, a new event invites men of character to stand up against domestic violence—and celebrates those who do.
The inaugural JFP Chick Ball Masked Jam takes place Nov. 1 at Hal & Mal's (200 S. Commerce St.). This costumed ball will raise funds to support Mississippi Coalition Against Domestic Violence (MCADV) and its newly launched Take the Pledge initiative targeting men with tools to prevent and peacefully intervene in abusive situations. This is the first time JFP has partnered with MCADV. Together and with the support of readers and event sponsor Heather's T.R.E.E., the JFP Chick Ball Masked Jam will help stop abuse and make a difference in the lives of victims and their families.
Chante Chante of 99 Jams, Tim Murphy of Nate & Murphy on 101.7 and Table 100 General Manager David Joseph will host the evening and judge the costume contest. JFP Publisher Todd Stauffer will also host Southern Fried Karaoke in the restaurant starting at 9:30 p.m.
For sports fans, college games will be on in the Rooster Sports Pub/Patio, starting at 5:45 p.m., the jam's version of a man cave (that allows chicks, too). Tickets to access the Rooster Sports Pub are $12.50 in advance and $15 at the door ($10 at the door for attendees wearing team apparel) and include a tailgating-themed buffet provided by Chef PJ Lee. Advance tickets for the Rooster Sports Pub can be purchased now at mcadv.org.
Anyone over age 18 is welcome to attend JFP Chick Ball Masked Jam. Tickets are $5 and doors open at 6 p.m. Starting at 7 p.m., The Hot Tamales, Pam Confer and Young Valley open for headliner DJ Phingaprint, who will pack the dance floor in Hal & Mal's (200 Commerce St.) big room starting at 9:30 p.m. For more information, visit jfpchickball.com.
DJ Phingaprint
The club scene is full of fresh-faced deejays that want to use it as a stepping-stone to bigger things, but DJ Phingaprint is a true hero to the turntable faithful. He is a co-founder of Point Blank Entertainment and a collaborator of well-known hip-hop artists David Banner and Kamikaze. A skilled scratcher, mixer and producer, DJ Phingaprint brings jump-inducing high energy to the first JFP Chick Ball Masked Jam from 9:30 to midnight.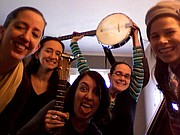 Hot Tamales
The folksy femme fatales of the Hot Tamales are a fun, vibrant JFP Chick Ball favorite, which makes them a perfect choice for the festivities of Masked Jam. Even if you haven't caught a Hot Tamales performance, you've likely seen one of the members around the Jackson music scene in the past. The group's musical lineage includes Swing de Paris, St. Brigid, Wooden Finger and The Scramblers, to name a few. The Hot Tamales are masters of homespun tunes, whether they're plucking out originals or dishing out send-ups of gospel songs. They open the Masked Jam at 7 p.m. on the stage in the big room.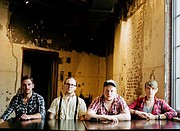 Young Valley
Twin brothers Zach and Dylan Lovett are the driving force behind Jackson's surprise upstart, Young Valley. Since its formation in 2013, the country quartet has quickly become a local favorite in the Jackson music scene. Upbeat roots-rock is the band's calling card, and it has already snagged stage time with other popular Mississippi artists, including The Weeks and Water Liars. With a new album on the way, Young Valley's Masked Jam performance at 8:40 p.m. will feature some of your favorite songs. You just don't know them yet.
Pam Confer
Pam Confer's soulful voice was such a hit at past JFP Chick Balls that we had to invite her for another helping at the first Masked Jam. The Memphis native is known for her spirited live performance and powerhouse pipes, whether she's delivering originals or pumping new life into old classics, from Ella Fitzgerald to Otis Redding. Confer is a versatile singer who takes inspiration from Natalie Cole, Mary J. Blige and Cassandra Wilson, but her earth-shattering shows easily place her beside her idols. She performs at 7:50 p.m.