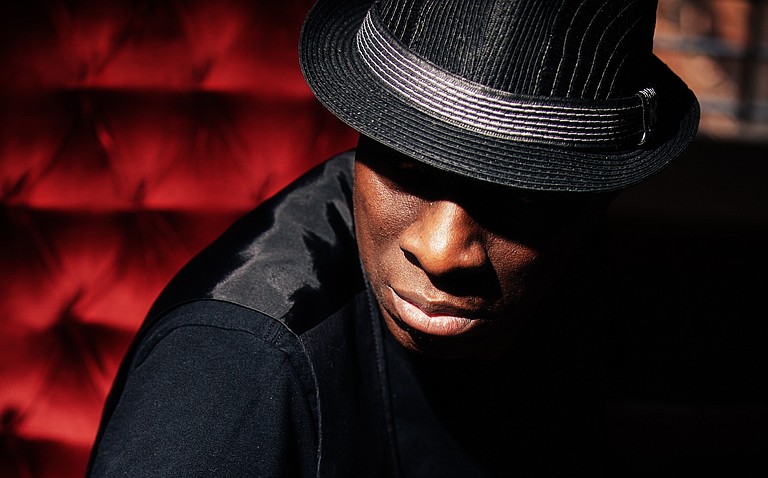 Wednesday, October 29, 2014
The word "hootenanny" has long been associated with celebration, but in the 1960s, the word took on new meaning for the music community. These hootenannies were loose, fun and informal meetings of minds, but above all, they were spontaneous and held for the love of music. While only one of the upcoming events bears the "hootenanny" name, two consecutive events at Duling Hall carry its collaborative spirit.
On Nov. 2, Duling Hall will host the Harvest Hootenanny, featuring performances by Cicero Buck and the Double Wide House Band. All proceeds of the event go to the Pediatric Palliative Care unit at Blair E. Batson Hospital.
The Double Wide House Band has many familiar faces from the Jackson music scene, including Sherry Cothren, Jeff Lewis, Chris Hall and Eric Stracener. But Cicero Buck had to travel a bit further than that.
Though it's rooted in the American South, Cicero Buck hails from England. British bassist and songwriter Joe Hughes and former Jackson resident Kris Wilkinson Hughes comprise the acoustic duo. Kris studied music and art at Delta State University and played in local band the Perfect Strangers. Joe played in the band The Lover Speaks and also co-wrote the 1995 Annie Lennox hit "No More I Love You's" with former band mate David Freeman.
Kris and Joe, who are now married, met in Nashville in 1998 and formed Cicero Buck in 2000. Their previous releases—2002's "Delicate Shades of Grey," 2004's "Humbucky" and the 2007 EP "A Taste of Wonderful"—feature a blend of Americana, pop and blues. Cicero Buck plans to release its latest full-length record, "The Birth of Swagger," in early 2015, collecting many of its original songs from 2007 to the present.
Then, on Nov. 3, three-time Grammy Award winner Keb' Mo' brings the blues to Fondren for an already sold-out performance with his band.
Keb' Mo' spent his youth learning many styles of music on guitar, though blues great Robert Johnson had one of the clearest influences on his playing. Keb' Mo's first album, 1980's "Rainmaker," which he released under his real name, Kevin Moore, featured two Johnson compositions: "Come on in My Kitchen" and "Kind Hearted Woman." Moore went on to play Johnson in the 1998 documentary "Can't You Hear The Wind Howl?"
Keb' Mo' earned Grammy Awards for his third, fourth and ninth albums, 1996's "Just Like You," 1998's "Slow Down" and 2004's "Keep It Simple." He also collaborated with musicians such as Jackson Browne and Bonnie Raitt, and even performed on "Sesame Street" and the series finale of "The West Wing."
This year saw the release of Keb' Mo's 12th album, "BLUESAmericana," which combines rock, pop and Delta-style blues into one brilliant form. Most of the songs are acoustic guitar-based but feature a layered sound not heard on most traditional blues releases. The list of collaborators is equally impressive, including drummer Steve Jordan, pedal-steel guitarist Paul Franklin and pianist Tim Lauer..
The Harvest Hootenanny is Sunday, Nov. 2, at 7:30 p.m. at Duling Hall (622 Duling Avenue). Keb' Mo' performs Monday, Nov. 3, at 7:30 p.m. Tickets for Harvest Hootenanny can be purchased at ardenland.net. For more information, visit supertinyrecords.com and kebmo.com.