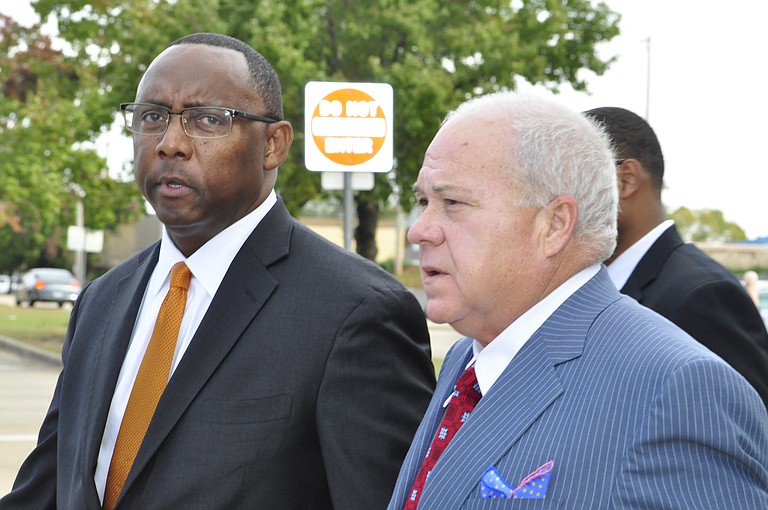 Wednesday, November 19, 2014
Not long after Chris Epps took over as the commissioner of the state prison system, the Mississippi Legislature passed a bill that removed the Mississippi Department of Corrections from the purview of the state personnel board for one year.
The result of removing worker protections meant Epps could streamline his department however he saw fit; in other words, he could fire just about anyone he wanted. The result was a department that was 600 staff positions and $27 million lighter. In fact, Capitol insiders say that it was his shrewd fiscal stewardship of the agency that kept Epps, a black man from the small Delta town of Tchula, in the good graces of two Republican governors.
Later, legislators would give other state agencies the same latitude, most notably the Department of Marine Resources. For Democrats and other advocates who have been critical of removing worker protections, they say removing personnel board oversight put both agencies on a similar crash course.
"One of Republicans' bedrock principles has been less oversight," state Rep. David Baria, D-Waveland, told the Jackson Free Press.
Less oversight has meant less transparency, which Baria says primed the pump for corruption to run rampant at those agencies as evidenced in the 49-count federal indictment unsealed Nov. 6 against Epps and an alleged co-conspirator, E. Cecil McCrory.
"The conduct alleged in the indictment—bribery and kickbacks concealed as consulting services—enriched individuals at the expense of Mississippi taxpayers," Baria said last week. "As a member of the Legislature charged with being a good steward of public resources, I have questions about what our state leaders knew and when they knew it as it relates to former Commissioner Epps."
Epps, 53, had been the only African American director of a Mississippi agency after being appointed to the post by lame-duck Democratic Gov. Ronnie Musgrove in 2003. In 2011, the Joint Committee on Performance Evaluation and Expenditure Review criticized Epps' no-bid contract for commissary services, but policymakers failed then to take further action on the report.
The agency's commissary contract became a key aspect of the federal indictment, unsealed Nov. 6.
The indictment alleges that in 2007, McCrory paid Epps $3,000 to $4,000 on roughly 15 occasions in exchange for the contract that McCrory's companies had with MDOC. That contract with G.T. Enterprises was later transferred to St. Louis, Mo.-based Keefe Commissary Network LLC, which resulted in a large profit for McCrory. Keefe Commissary is a privately held company, owned by the Taylor family of St. Louis, which founded and owns Enterprise Rent-a-Car.
Baria believes the MDOC scandal represents systemic corruption throughout state government, pointing to the 2013 Department of Marine Resources scandal that resulted in multiple federal convictions of former DMR officials.
Bill Walker, whom Barbour appointed in 2004, was sentenced to five years in federal prison this summer on charges of using agency funds for his personal benefit.
Baria also took direct aim at Republicans in his criticisms. "At a time when we are told by Republican leadership that the state does not have the money to adequately fund education and ensure that working-class Mississippians have access to health care, there never seems to be a shortage of funds to enrich those who feed at the trough of state government," Baria said.
Gov. Phil Bryant has said he would appoint a special task force to review MDOC's contracts and has ordered the agency to terminate agreements with one McCrory-affiliated company, Adminpros LLC.
A spokeswoman for Speaker Philip Gunn, who presides over the House, said Gunn supports Gov. Bryant's plan to convene a task force.