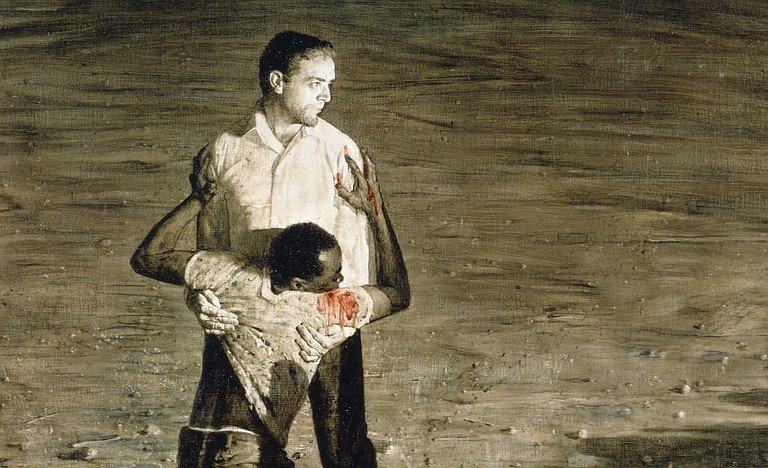 Southern natives and newcomers alike are aware of the South's extensive history, both rich and tragic. While our home boasts a unique charm, the turbulence of the civil-rights era lingers in the foundations of Mississippi where it cannot—and should not—be forgotten. Though we southerners have achieved much in the wake of that time, it would be shameful to let the memories of all of the injustices committed and suffered fade entirely. It is in honor of these memories that the Mississippi Museum of Art hosts an exhibit about the late Norman Rockwell's "Murder in Mississippi."
LOOK Magazine originally commissioned the painting in 1964 as cover art for an issue containing an investigative report on the murders of three civil-rights activists: James Chaney, Andrew Goodman and Michael Schwerner. Though Rockwell normally juggled multiple projects, he dedicated himself entirely to this piece for five weeks, studying the circumstances of the murders and planning the details of his piece.
The collection at the MMA consists of the artists' preliminary photographs and sketches, as well as the final product. The painting portrays the three victims in the light of an off-frame torch. Looming over them from the right of the frame are six ominous shadows. The fact that the trio is outnumbered serves as a reminder of the threat that all civil-rights activists were faced with at the time.
"Norman Rockwell: Murder in Mississippi" opens June 14, and will hang through Aug. 31 at the Mississippi Museum of Art (380 S. Lamar St., 601-960-1515). Admission is $10 for adults, $8 for seniors, and $5 for students; MMA members can get in free 
of charge.