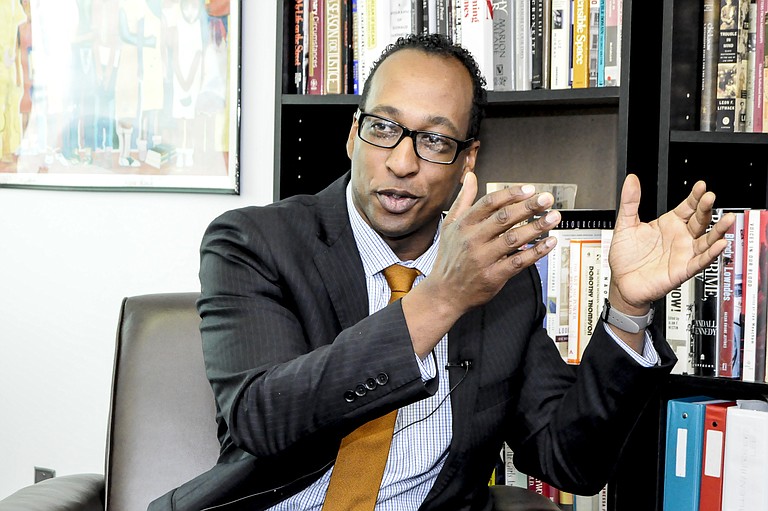 Wednesday, March 26, 2014
With more than a dozen candidates seeking the Jackson mayor's office, a little bit of mudslinging combined with the right amount of fundraising could mean the difference between making a runoff and waiting around three years for another crack at the bat.
The three members of the Jackson City Council who are running for mayor got ahead of the rumor-mill in interviews with the Jackson Free Press last week.
Ward 7 Councilwoman Margaret Barrett-Simon took issue with a departed Clarion-Ledger reporter's account of her attendance record. She said her husband, Al Simon, was hospitalized twice during that time period the reporter observed.
"My family always comes first. If they were rolling this guy into surgery, you would not be at city hall," she told the JFP editorial board. "
Taken together with special city council and planning-and-zoning meetings, Barrett-Simon argued that her attendance record is among the best on the board. Another member of the council, Tony Yarber of Ward 6, had to confront issues with absenteeism as well.
At a mayoral forum in West Jackson March 20, an audience member asked Yarber why he was absent for two sales-tax referendum votes on the council. Yarber said he had permission from City Council president Charles Tillman to be absent from the meeting to attend what he characterized as a "council-related" event.
Earlier in the week, Yarber indicated to the JFP board that he thought voting for tax hikes would be tantamount to political suicide for late Mayor Chokwe Lumumba.
When asked for his confession, Yarber opened up about having been unfaithful to his wife of 12 years, Rosalind. He wrote about the experience in a book titled "Man Tips: What She Wants You to Know," published in 2012.
"My wife is an amazing lady," Yarber said. "We are a team now."
Ward 2 Councilman Melvin Priester Jr. also talked about murmurings about what some might call a partnership with Democratic U.S. Rep. Bennie Thompson, who represents Jackson. Thompson often gets involved in local politics, including last year's mayor's race when he supported Chokwe Lumumba against businessman Jonathan Lee.
This time, however, Thompson—whom Priester said was a family friend—appears to be backing Priester although Thompson has not made any official endorsements in the race.
The thing Priester wanted to get ahead of is the making of hay about his educational experience, which in addition to graduating from Harvard and Stanford universities, includes attending St. Andrew's Episcopal before he transferred to public school.
"I just point out that I'm a proud graduate of Murrah," Priester said. "My parents decided I needed a broader experience background, so I went to Murrah, and it's one of the things I'm happiest about in life."
See jfp.ms/jxnmayor for an archive of candidate coverage.