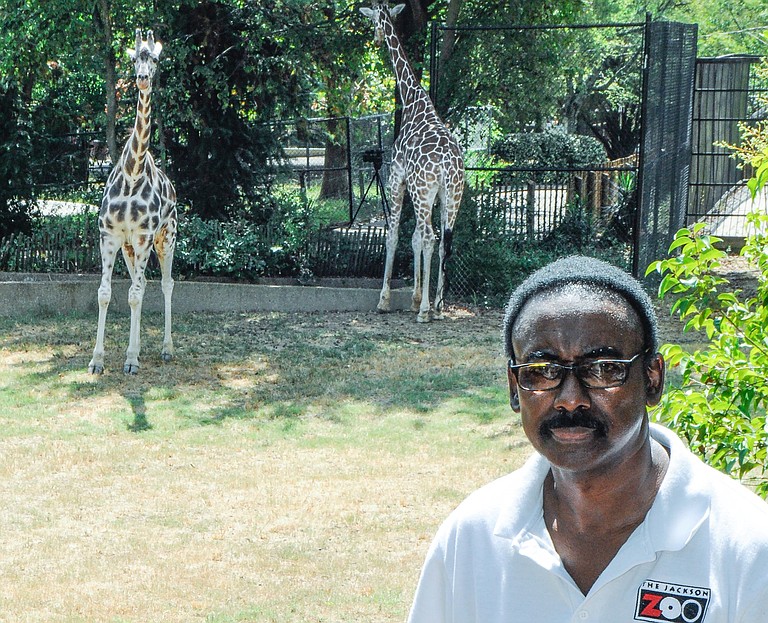 Wednesday, March 12, 2014
As a kid, what did you want to be when you grew up?
This is going to be a little odd, but I always wanted to go into the funeral business because I knew it was a business that "never dies," so to speak. I've always been fascinated with science, so I wanted to be an embalmer.
Describe your work day in three words.
Exciting. Hectic. Rewarding.
What tools could you not live or work without?
Probably animal knowledge. I also could definitely not live or work without a computer to keep up with animal records. Our supportive staff is also an important tool here.
What steps brought you now to this position?
When I was in school, I was interested in animals. I started taking zoology courses at Hinds Community College and got into a program that placed high school kids in part-time positions. Too make a long story short, I saw the zoo's summer program here 30 years ago and have been here ever since.
What's the strangest aspect of your job?
No matter how long you're in this business, you never get used to death. These animals here are just like the animals we might have at home, our personal pets. Once you get attached to a specific animal, and that animal gets sick or passes away, it's hard sometimes.
What's the best thing about your job?
Working around animals and working with people. Lately, we've gotten the chance to explain to visiting children how we do our jobs. ... It's a lot different than what they usually see on TV.
What advice do you have for others who would like to become a zookeeper?
This profession is rewarding. Depending on how you go in the ranks, you can make a decent salary. If you are an animal lover, you can definitely help the animal species. We deal a lot with animals that are threatened in the population. We help replenish the numbers of these animals by breeding them in captivity and releasing them back into the wild. ... Paperwork may be the same every day, but out there on the grounds, something new is always happening. It keeps you on your toes and keeps you thinking.