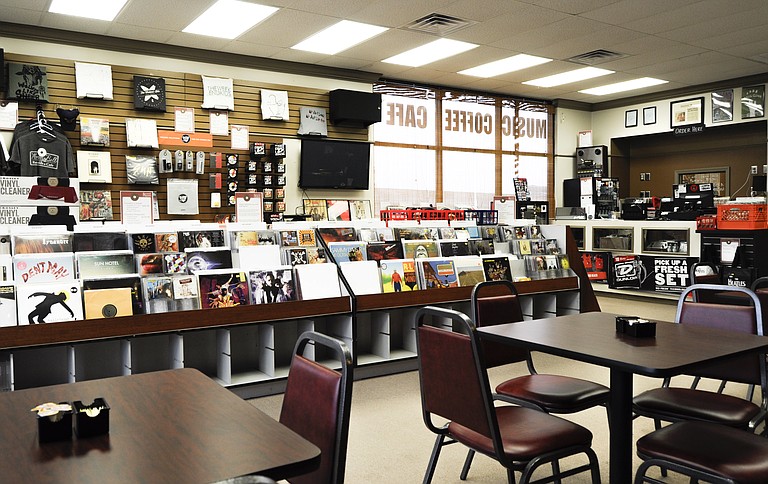 Coming Soon to Jackson's Restaurant Scene
A number of Jackson restaurants have big plans in store for the near future.
Last month, Morningbell Records (4760 Interstate 55 Frontage Rd.) opened Morningbell Cafe inside the record shop's new location. Morningbell Cafe offers coffee, lattes, and hot chocolate as well as panini sandwiches, salads and more. The cafe's signature sandwich is the Bacon Date, consisting of bacon and goat cheese with sliced dates on ciabatta.
Morningbell normally features live music twice a week, but for March, the schedule has been expanded to three shows a week to accommodate the large number of artists passing through Jackson on their way to the upcoming South by Southwest festival in Austin, Texas. This week, Nightmare Boys and The Overnight Lows perform Wednesday; Friday will feature M.O.T.O. and Light Beam Rider; and Saturday brings New Orleans hip-hop band MadFro and Jackson band Spacewolf.
In addition to this month's musical expansion, March 22 marks Morningbell's second anniversary. Morningbell owner Drew McKercher is planning a second birthday extravaganza for the occasion, but details are still secret for now.
Morningbell Cafe is currently open from 11 a.m. to 2 p.m., but McKercher plans to eventually have the cafe open for full store hours from 11 a.m. to 6 p.m. and introduce new dinner options.
The Jackson Wingstop location (952 N. State St.) is remodeling a large space in the back of the building that houses the restaurant. The new space, which Wingstop is dubbing 952 North, will be available as a rental room for parties, dancing, wedding receptions and other events. 952 North will feature full audio and visual components, projection screens, and enough space for 150 people. For information, contact the Jackson Wingstop at 601-969-6400.
Interiors Market (659 Duling Ave.) will soon have a new and well-known Jackson chef for its Market Bites restaurant. Market Bites, which has been open Monday through Friday for 20 years, functions as both a restaurant and a social gathering space.
For years, Market Bites featured food prepared by Chef Jim Hudson, owner of Bon Ami. However, with Hudson having left the restaurant scene following Bon Ami's recent closure, Market Bites was in need of a new resident chef. On March 10, Chef Luis Bruno, owner of Adobo (127 S. Roach St.), is stepping in to fill that role. Market Bites with Luis Bruno will feature a menu similar to that of Adobo, including shrimp and artichoke salad, a roasted chicken salad sandwich, a roasted salmon burger, and more. The food at Market Bites with Luis Bruno will be delivered fresh daily from Adobo.
JMMA Launches New Informational Website
On March 1, Jackson Municipal Airport Authority announced the launch of iFlyJackson.com, a website designed to provide visitors with a comprehensive source of airline information and services offered at the Jackson-Medgar Wiley Evers International Airport.
The website provides easy access to information about arriving and departing flights, restaurants, gift shops, lost and found, baggage claim and parking. Users can also find detailed maps of parking lots and terminals and book flights. iFlyJackson.com is usable on any mobile device.

"We are excited about the launch of iFlyJackson.com," JMAA CEO Dirk Vanderleest said in a release. "This is one of many of our steps toward advancing and improving our technology. Our goal is to provide the best customer service to our current and prospective clients by providing better access to important information about all of the airport services we offer through iFlyJackson.com."
For information, call JMAA at 601-939-5631.