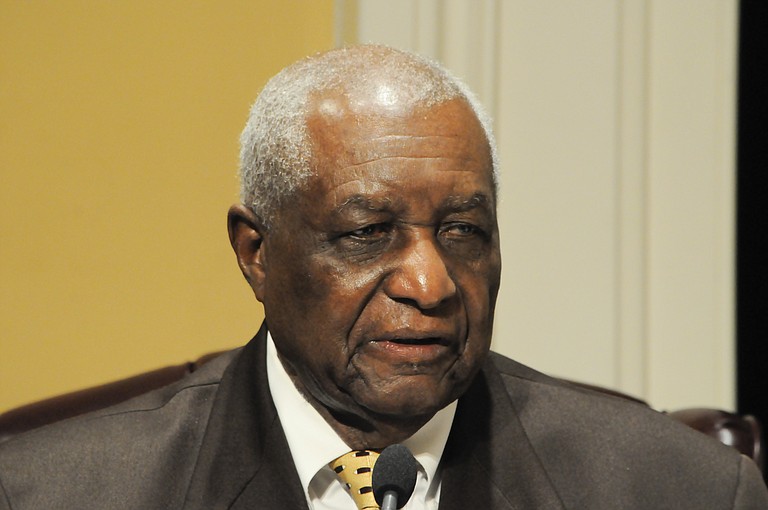 At a meeting of the Jackson City Council, after some debate among members, the council set the date of the special election for the late Mayor Chokwe Lumumba's seat: April 8, 2014.
Ward 4 Councilman De'Keither Stamps and Ward 1 Councilman Quentin Whitwell wanted the election held on April 15 to allow more time for preparation.
However, Ward 6 Councilman Tony Yarber and Ward 7 Councilwoman Margaret Barrett-Simon wanted April 8, so it didn't conflict with tax day. Melvin Priester Jr., city council president since Lumumba's death, served as the tie-breaker.
"I just think the people of Jackson want to resolve this sooner rather than later," Priester said.
The council also set a special election runoff if needed for April 22. The city clerk's office will accept absentee ballots from Saturday, March 29 to Saturday, April 5.
The qualifying deadline for mayoral prospects will be 5 p.m. on March 19.
Earlier today, the Jackson Free Press broke the news that a campaign is coming together to draft Lumumba's son, Chokwe Antar, to run for mayor.
The Council also announced that Lumumba's body will lie in state in City Hall Friday, March 7, from 11 a.m. to 3:30 p.m.; 5 p.m. to 7 p.m. for the public; and 7 to 9 p.m. for family only.
Council members stressed that voter ID would not be required for the election.