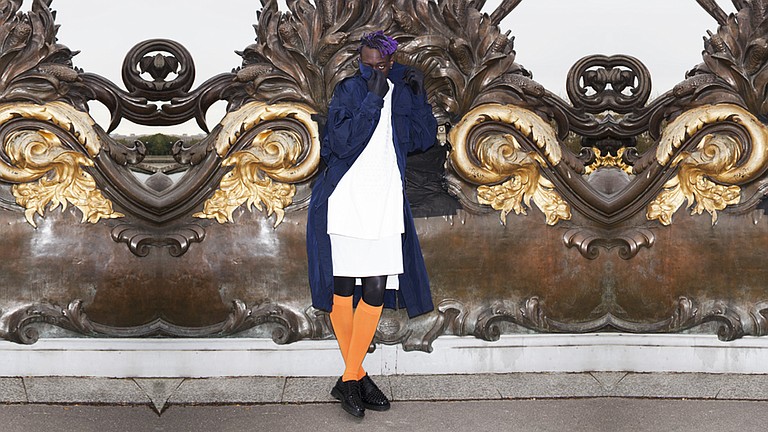 I graduated from college in May, and for my big blow out I drove from Atlanta to Brooklyn, N.Y., with my older sister's blind Basset Hound for a visit. Several rappers' music is currently bubbling from the New York underground. I've been able to see some of them during my visit, but I still hope to run into others. Here's a short introduction to just a few of the artists.
• Junglepussy, "Satisfaction Guaranteed"
With a name like Junglepussy, I knew what I would get when I saw her perform live my first night in Brooklyn: a show. She did this song first, shaking her hips, vamping and claiming her place as the true heir to Lil' Kim's throne. Her lines are frequently laugh-out-loud funny in a way that reminds me of 2 Chainz.
• Kitty, "BRB"
Imagine that Bubbles from "The Powerpuff Girls" grew up to become a hipster and started making raps about boys, then you'll have an idea of what Kitty is like. Since being featured in The New York Times in 2012 as Kitty Pryde, she's ditched the last name and started singing. The result is this feather-light song. It's so good that when you run into her in the East Village, you won't be able to stop yourself from yelling about how much you like her music. Believe me, I've lived it.
• Le1f, "Boom"
Le1f spits rhymes with a quirkiness that brings to mind past MCs such as Missy Elliot or Andre 3000. In March, he performed his first major-label single, "Boom," on the Letterman show. It's a party anthem that gives shout-outs to "LGBT cuties all over the world" and "educated black hotties." At the end of his first verse, he chastises listeners with the infinitely quotable line, "Don't ask me how I've been 'cause the answer is relentless."
• RATKING feat. King Krule, "So Sick Stories"
RATKING is a rap collective of teenagers who make classic old - school sounding hip-hop. Their song with Teenage rocker King Krule makes for a wild, anarchistic and hypnotizing portrait of life in New York City.