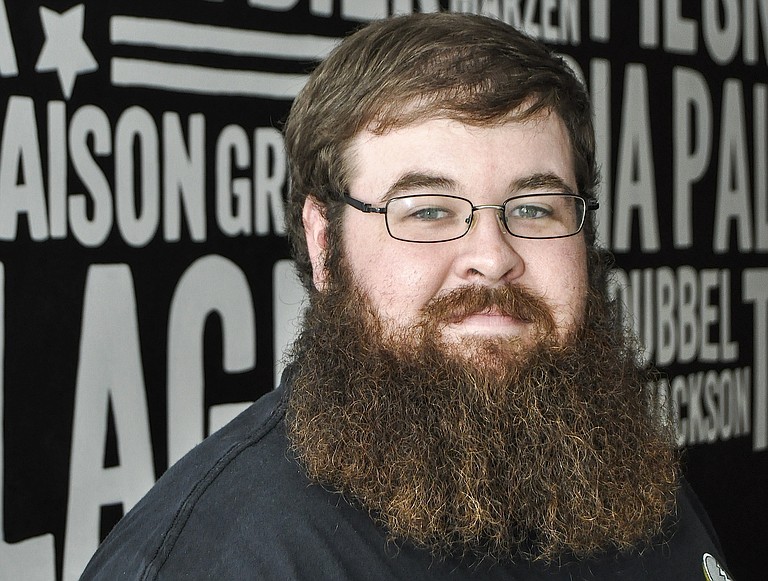 One fateful night, a college-age Brandon Blacklidge tasted his first craft beer—an admittedly cliche Sierra Nevada Pale Ale—and a love affair began. But he had no idea that his infatuation with quality beverages would inspire him and three friends to spearhead a craft-beer movement in his hometown of Jackson, Miss., years later.
Blacklidge, 29, calls craft beer his "labor of love," working for a printing company by day and serving as Lucky Town Brewing Co.'s researcher and developer by night. His Lucky Town duties include working closely with Brewmaster Lucas Simmons on brewing, recipe formulation and quality assurance. The University of Southern Mississippi graduate has a bachelor's degree in American studies with an emphasis in political science and a background in computers and graphic design.
Blacklidge says that the growing craft-beer market was the missing puzzle piece to Jackson's vibrant economy.
"There's so much to do, such a wide variety—you've got food, entertainment. Everything that a person could want, you could find in Jackson," he says. "I'd like to see it become more of the tourist hub it wants to be."
Lucky Town Brewing Co. wants to be part of the transformation. What began with Blacklidge and Simmons brewing in their homes—before it was even legal—led to winning the Outlaw Homebrewing Competition at Keg and Barrel in Hattiesburg and will become a fully functional brewery in Midtown this summer.
The recent push for a creative economy has been instrumental in the business's growth. Lucky Town relies on the movement toward local products. "Especially with groups like Raise Your Pints that lobbied for a number of years trying to raise the alcohol cap and legalize home brewing, that whole movement has spawned a huge growth in not only Jackson, but the entire state," Blacklidge says.
"Prior to those changes, there was only one brewery in the state. After those changes, we've gone from one to eight."
Along the way, they added two other colleagues. First was Chip Jones, director of sales, marketing and distribution, who initially presented the idea of turning their hobby into a business. Special Events Coordinator Angela Blackburn joined the group later when she moved to Mississippi for a job. She had gone to The Bulldog to have a drink when she spotted the guys. "We were the only guys drinking good beer and not wearing Affliction," Blacklidge says.
When Blacklidge isn't working, he likes to enjoy live music and travel, stopping at breweries along the way to sample their offerings. Wherever he wanders, he always returns to Jackson. He has beer to brew and a hometown economy to support.