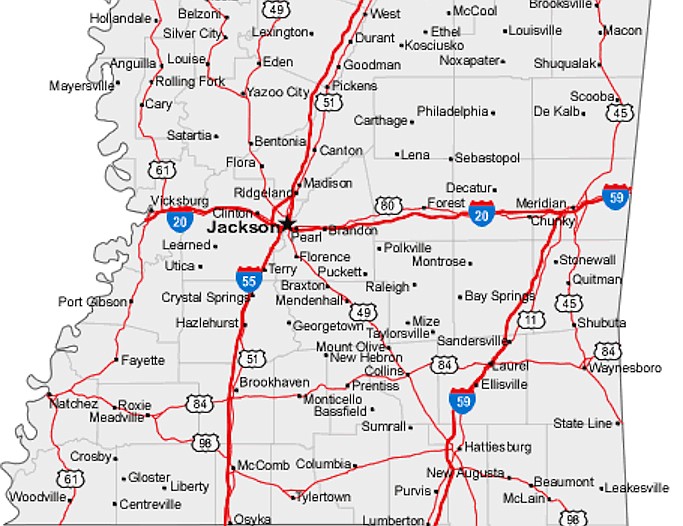 This GOOD Ideas issue acknowledges people who have done and continue to do amazing things for Mississippi and the world at large. Fifty years ago, minorities (including people of color and many women) were unable to exercise their constitutional rights without fear of persecution. The activists and people mentioned in this issue were and are on the front lines of the Civil Rights Movement of the 1950s and 1960s and the current movements today. These activists continue to encourage and inspire people to get involved and bring change to their communities. They inspired us to work toward a better future for Mississippi.
"The Hospitality State" hasn't always lived up to its nickname. The events of the summer of 1964, also known as Freedom Summer, were instrumental to the development of social and civil equality in the United States. Major events and movements began right here in Mississippi and still have an impact on equality in the state today. Diverse groups of young civil-rights activists flocked to cities throughout Mississippi to fight for the equality of African Americans. This included registering African Americans to vote and stressing the importance of equal education. Freedom Riders travelled around the state, from the capital city of Jackson to the most rural parts of the state. Not everyone was hospitable to the activists, and many violent and discouraging events took place in opposition of the movement. But they persevered and won the battle.
Aug. 28, 1955, Money
14-year-old Emmett Till is kidnapped and murdered after an alleged flirtation with a white woman.
1957, Hattiesburg
Clyde Kennard's first attempts to enroll at Mississippi Southern College, which is now the University of Southern Mississippi.
1959, Biloxi
Dr. Gilbert Mason Sr., a founding member of the Biloxi NAACP, leads a wade-in on the Gulf Coast to help desegregate the beaches.
March 27,1961, Tougaloo
Law enforcement arrest "The Tougaloo Nine" for attempting to desegregate the "Whites Only" Jackson Municipal Library.
 Sept.
Sept. 30, 1962, Oxford
James Meredith causes riots when he enrolls at the University of Mississippi.
June 9, 1963, Winona
Law enforcement officers beat activists Fannie Lou Hamer and Euvester Simpson after a voter-registration workshop.
June 12, 1963, Jackson
Byron De La Beckwith guns down Medgar Evers, the NAACP field secretary for Mississippi, in Evers' driveway in front of his wife and children.
Feb. 7, 1964, Jackson
Byron De La Beckwith's trial for the murder of Medgar Evers ends in an all-white hung jury. He was convicted in 1994.
June 21, 1964, Philadelphia
CORE workers James Chaney, Michael Schwerner and Andrew Goodman disappear after being released from the local jail. The three were found dead six weeks later, killed by the Klan.
May 2, 1964, Meadville
Henry Dee and Charles Moore go missing after unknowingly accepting a car ride from Klansmen. Their bodies are later found in the Mississippi River.
February 27, 1967, Natchez
NAACP activist Wharlest Jackson is killed by a bomb after receiving a promotion to a "white" job as a chemical mixer at the Armstrong Rubber Company.