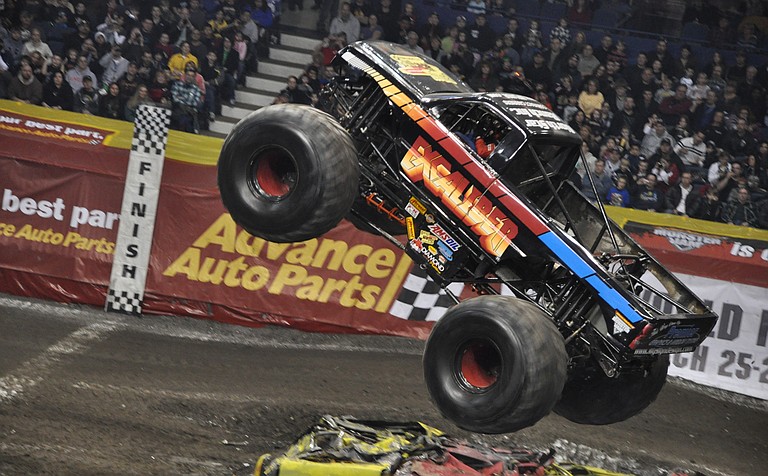 Wednesday, January 15, 2014
Get ready, because monster trucks are invading the Jackson area.
The Monster X Tour is coming to the Mississippi Coliseum (1207 Mississippi St., 601-353-0603) Jan. 17 and 18.
"It's an experience," Nikki Zimmerman, director of media and public relations for Monster Truck Entertainment, told the Jackson Free Press. "It's something for your bucket list. ... There's a little bit of redneck in everyone, whether we want to admit it or not."
Zimmerman said she's seen the event's demographic grow over the years. "Grandparents are taking little kids," she said. "Parents are taking their children after they've been. For a lot of people, it's their circus."
The Jackson show will feature monster trucks such as Bigfoot 15, Ballistic, Holman's Beast, Son of Beast, Heavy Medal and Ironman. Event goers will also be able to see acts such as freestyle Motocross and quad racing. The show starts Jan. 17 at 7:30 p.m. On Jan. 18, show times are 1:30 p.m. and 7:30 p.m. Doors open an hour and a half before each show. Advanced tickets for adults are $17, tickets for children ages 3 to 12 are $5, and children 2 years old and under get in free. Ticket prices increase on the day of the event. Visit monsterxtour.com for more information.
More like this story