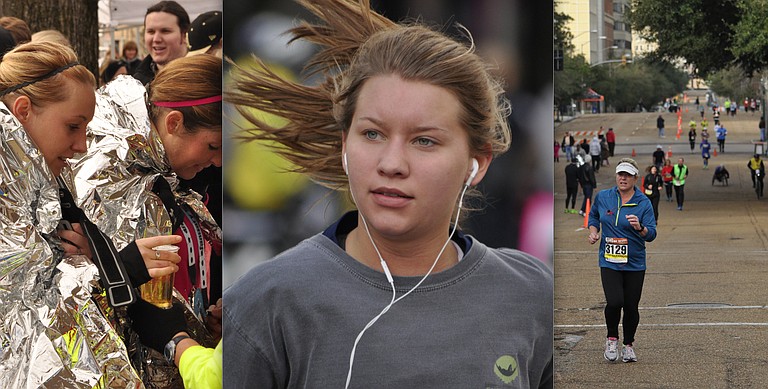 Running and blues music don't really go together—that is, unless you're either listening to the blues while running, or you're one of the participants in the Mississippi Blues Marathon and Half Marathon.
The seven-year-old event has grown tremendously since its inception in 2008. This year, for the first time in the race's history, runners will come from all 50 states to experience the blues marathon.
"We've got people registered from all 50 states this year—the first year that's happened. We've had people from every state across the years, but this year we have all 50 in one race," marathon director John Noblin told the Jackson Free Press in December. "I've been here all my life, and it's a chance to show Jackson off and show the good parts. I don't mean the good areas—we go all over town—I mean the hospitality and music and people." The event will also have runners from more than 15 countries.
The marathon and festivities begin at 7 a.m. with the start of the marathon and half marathon. Those who are physically disabled can start at 6:50 a.m. At 8 a.m., kids can join in the Fun Run.
As the name implies, music is at the heart of the race. This year, participants will hear music every fifth mile—with the addition of Mile 11 for the regular marathon and Mile 7 for the half marathon, when runners will pass the Lucky Hand Blues Band performing at the Eastover underpass—and at the finish line. Some of the other performances include Jackson State University's Sonic Boom for runners on the college campus, Sherman Lee Dillon at Meadowbrook Shopping Center and Terry Harmonica Bean at Belhaven Park. Patrick Harkins, Bill Abel & Cadillac, Jimbo Mathis & the Tri State Coalition, and Hezekiah Early & Elmo Williams perform at the finish line.
The races end at 2 p.m., but the festivities don't stop there. The Blues Crawl through Jackson starts at 7 p.m. Big Bill Morganfield, Zack Lovett, Vasti Jackson, Bill Abel Band, Cary Hudson and High Frequency Band will perform at various venues throughout the night. The Big Bill Morganfield show at the Iron Horse Grill is free to the public. Trolleys will be available to transport participants to each venue.
For the first time in event history, the marathon, half marathon and kids' marathon will begin and end at the Art Garden at the Mississippi Museum of Art. The race will go from downtown Jackson through Belhaven and Fondren, a small part of Lakeland, Eastover and then back to downtown Jackson.
The pre-race expo, which is 3 p.m. until 7 p.m. Jan. 10, will include blues music from Mississippi musicians. Visit msbluesmarathan.com for more information.