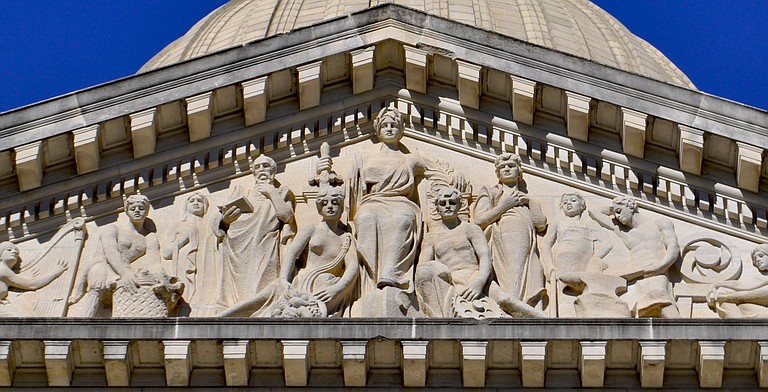 Legislators from across Mississippi are gathering in Jackson today for the beginning of the 2014 legislative session, and Jackson's leaders are going to be there to welcome them.
The mayor and several city council members are expected to attend a Jackson Convention and Visitors Bureau welcoming reception at the Convention Complex on Pascagoula Street, and another event to showcase the city could be on the way.
Giving a briefing at Monday's special meeting of the city council, the city's chief lobbyist Walter Zinn said talks are underway to plan a major event during the legislative session to promote Jackson.
For too long, he said, other communities around the state have outshone Jackson.
"Wednesday night is the Gulf Coast reception," Zinn said. "It's probably the largest one all year, and it's very festive. It includes inter-local governments, and everyone wears beads and has a great time. They take pride in it, and everyone looks forward to it all year. For us to be the capitol city, hosting the session and not do anything like that, we're probably underselling ourselves."
Ward 1 City Councilman Quentin Whitwell, who is also a lobbyist, said the proposed event could give Jackson a chance to showcase the local talent and create goodwill with legislators.
"We ought to be stepping up and showing these legislators that we're glad to have them back in town. ... If we start planning enough in advance, we could get the (Greater Jackson Chamber Partnership) involved, the colleges and universities and local restaurateurs involved, and really pull something big off."
Jackson Mayor Chokwe Lumumba said he also spoke to Speaker of the House Philip Gunn, R-Clinton, about getting an opportunity to address the Mississippi House of Representatives and Lt. Gov. Tate Reeves about addressing the Mississippi Senate. Making an impression on them, he said, could be crucial to achieving some of the goals of a relatively aggressive agenda the city has put forth for the 2014 Legislative session.
The agenda includes requesting help for major road projects, an addendum to the 1-percent sales tax law to extend it an extra year, from 2032 to 2033, and help with police funding after state-sponsored events such as the Mississippi State Fair.