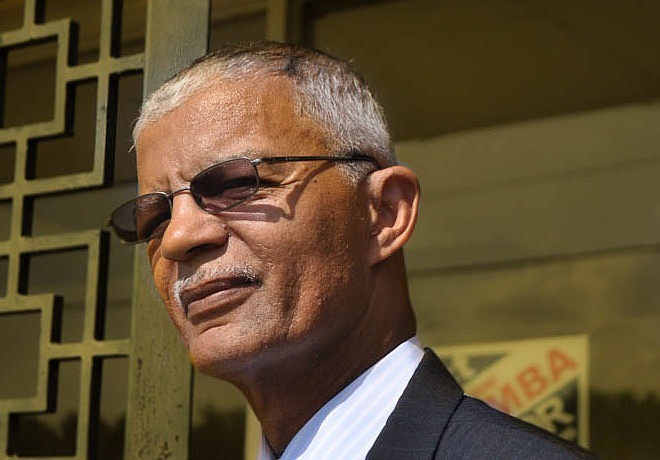 If you hear a knock at the door between now and Jan. 14, you could be receiving a visit from supporters of the proposed 1 percent sales tax. The non-profit Jacksonians for Better Streets and Clean Water has hired 25 employees to work three to four hours a day at $10 an hour to drum up support for the referendum vote.
The 25 employees started Thursday, and will work until the election day, when they'll be assigned to polling places to monitor voter turnout.
As of Friday morning, a spokesman for Lumumba and Associates said all 25 positions have been filled.
The hiring of the workers came after the group launched 1percentmakessense.com, a website that promotes the additional tax and provides information to voters. The site includes links to a handful of stories about the proposed tax in various local media outlets.
Since the City Council approved the referendum vote on Oct. 22, 2013, the city has hosted nearly a dozen town hall meetings to discuss the need for the additional tax and what the estimated $15 million in additional revenue will help to accomplish.
Lumumba has said the tax will help bring the city's water distribution system—parts of which are a hundred years old—into the modern era, make improvements to city streets and fix drainage issues. Although the tax is regressive in nature, city leadership worked to lessen the blow to working-class and low-income families by exempting items such as subscription cable and Internet packages, groceries, restaurant food and beverages, prescription drugs and hotel rooms.
Legislators developed the funding option in 2009. It will expire if the city doesn't move on it by July 1, 2014. If passed, the tax will go into effect on March 1, 2014 and expire in 2032.
Quotes in the "What They Are Saying" portion of the new website show that the city has drummed up some support among local leaders. Jackson restaurateur Jeff Good is quoted as saying "It is absolutely critical" that Jackson pass the 1-percent tax, and Keep Jackson Beautiful Inc. Executive Director Marsha Hobson says, "For the life of the city, it is imperative to vote yes for this tax."