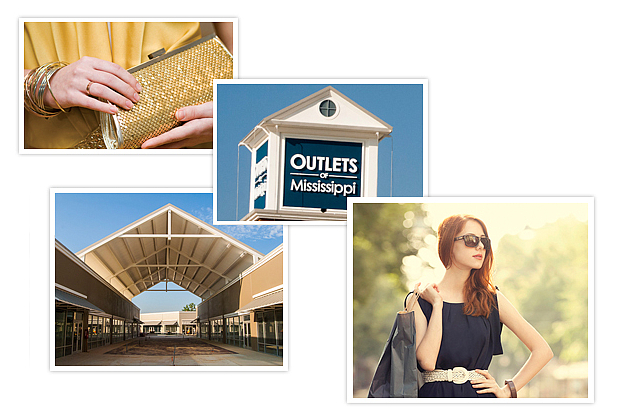 Tuesday, February 11, 2014
Fondren Pipe Trouble
On Saturday morning, the employees of Rainbow Natural Grocery Co-op (2807 Old Canton Rd.) arrived to find that a main water pipe had ruptured directly behind Montgomery Hardware next door. The rupture affected not only Rainbow and Montgomery, but also businesses as far away as Babalu on Duling Avenue. When employees called city officials about the problem, the official word was that the city's responsibility ends at the street, meaning Rainbow had to hire a company to dig up the ruptured pipe and install a stop valve in between the rupture and the street before the city would turn Rainbow's water back on.
Chris Rogers, customer service representative at Rainbow, said that Montgomery Hardware has not taken action regarding the rupture that occurred on the building's property. The owner of Montgomery's building, which is based out of state, holds the position that the city is responsible for fixing the pipe and is holding off on taking action as a result. Rainbow's water is currently functioning, and the locally owned natural-foods cooperative is open as usual.
The District at Eastover Welcomes Baker Donelson
Last week, the District Land Development Company announced that the Jackson office of Baker, Donelson, Bearman, Caldwell & Berkowitz is the anchor tenant for The District at Eastover, the premier mixed-use development's state-of-the-art office building under construction at 1254 Eastover Drive. Baker Donelson's Jackson branch will occupy the top three stories of the building.
CNN recently put the Baker Donelson law firm at 31st on FORTUNE's 100 Best Companies to Work For, a list that recognizes companies that have exceptional workplace cultures. The District at Eastover has interstate visibility, easy accessibility, curbside parking and plenty of green space around the building.
"The development of the District at Eastover by The District Land Development Company affords Baker Donelson the opportunity to stay in the city of Jackson when our current lease expires in 2015," William Painter, managing shareholder of Baker Donelson's Jackson office, said in a release. "We are excited about the prospect of locating to a new state-of-the-art building in a high-end mixed use development that will afford our employees access to restaurants, retail, banking and other amenities in a walkable environment."
Nelsen Partners is designing The District in conjunction with developer Holder Properties, a privately held industry leader that has developed more than 10 million square feet of space valued in excess of $1.5 billion.
For additional information, contact master developer The District Land Development Company at 601-914-0800 or visit the company's website.
SBA Holds Twitter Chat for Young Entrepreneurs
On Feb. 19 from 3 p.m. to 4 p.m., the U.S. Small Business Administration hosts a live Twitter chat that aims to help young aspiring business owners learn the basics on how to turn good ideas into profitable ventures.
Tameka Montgomery from SBA's Office of Entrepreneurial Development and Bridget Weston Pollack from SBA's resource partner SCORE will share tips on developing a business plan, ways to get startup financing, and how to overcome initial hurdles entrepreneurs face when starting out.
Small business owners Dan Price, co-founder and CEO of Gravity Payments and Genevieve F. Thiers, CEO and founder of Sittercity.com, will share their stories of creating a successful company. Price and Thiers are former SBA National Young Entrepreneur award winners.
The chat will be held during National Entrepreneurship Week, Feb. 15-22.
No registration is needed, but participants must have a Twitter account. For information contact Carol Chastang at 202-205-6987 or visit SBA's website. Also be sure to check out SBA's free online course for young entrepreneurs.
Outlets of Mississippi Holds President's Day Event
Beginning Friday, Feb. 14, through Monday, Feb 17, more than 80 leading designer and name-brand stores at Outlets of Mississippi (200 Bass Pro Drive, Pearl), including Saks Fifth Avenue OFF 5TH, Banana Republic Factory Store, Gap Factory Store, Nike Factory Store, Under Armour, and more, will treat shoppers to additional savings beyond the up to 65 percent off regular retail prices offered every day in celebration of Presidents' Day weekend.
Participating merchants will hold special sidewalk sales, and shoppers sharing the last name of a U.S. President will receive a complimentary VIP Coupon Book at Guest Services throughout the weekend.
For information contact Sue Helondovitch with Strategy+Style Marketing Group at 973-588-3979. Visit Outlets of Mississippi's website for specific store sale information, driving directions and shopping hours.
In Other News ...
In October 2013, Watercolor Salon (115 W. Jackson St., Ridgeland) opened a new location inside the former Brock's salon and gift center in Maywood Mart. So far, the name of the building has remained unchanged since the new tenants moved in, but soon the building will be properly renamed following renovations that are due to be finished in March or by the first of April. The new Watercolor Salon has retained the same staff from before the change of ownership.