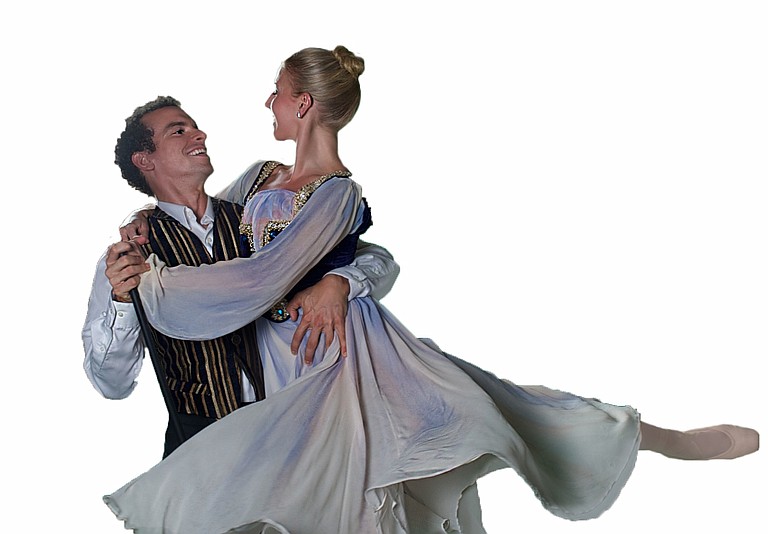 Wednesday, December 10, 2014
Ballet Magnificat! of Jackson adds another element to your holiday accoutrements with "Most Incredible Christmas," at Thalia Mara Hall on Saturday, Dec. 20, and Sunday, Dec. 21.
Ballet Magnificat! has been a mainstay of Jackson's holiday entertainment since the company opened in 1986. In fact, one of the ballet's first performances was during the Christmas season. In its first year, audience members brought canned-food donations for Stewpot, and admission was free. Executive Director Keith Thibodeaux, 64, wanted to revive those elements this year. While many productions charge between $10 and $40, "Most Incredible Christmas" is free.
"We're trying to go ... back to our roots, sort of as a gift to the community," he says. "We want to do this to be able to get more people in that wouldn't necessarily be able to afford it. Just with all the stuff going on in the world, we felt like we needed to."
The program pays homage to Hans Christian Andersen's fairytale, "The Most Incredible Thing," in which a clockmaker enters a contest to find the most incredible thing. This narrative gave Resident Choreographer Jiri Voborsky, 40, an opportunity for demanding dances, as each performer tries to win the competition.
"Like any contest, you don't bring a half-baked thing," Voborsky says. "A lot of them are fast-paced, technically challenging pieces."
Ballet Magnificat!'s free, community-friendly event brings a wealth of supporters, including the City of Jackson, WAPT, Farm Bureau Insurance and the Salvation Army, whose Capt. Ken Chapman narrates the production. The company performs a special closed production for the Salvation Army on Saturday evening.
"Most Incredible Christmas" is at 2 p.m., Saturday, Dec. 20, and 2 p.m., Sunday, Dec. 21, at Thalia Mara Hall (201 E. Pascagoula St., 601-960-1537). Doors open at 1 p.m., and seating is limited. For more information, visit balletmagnificat.com.