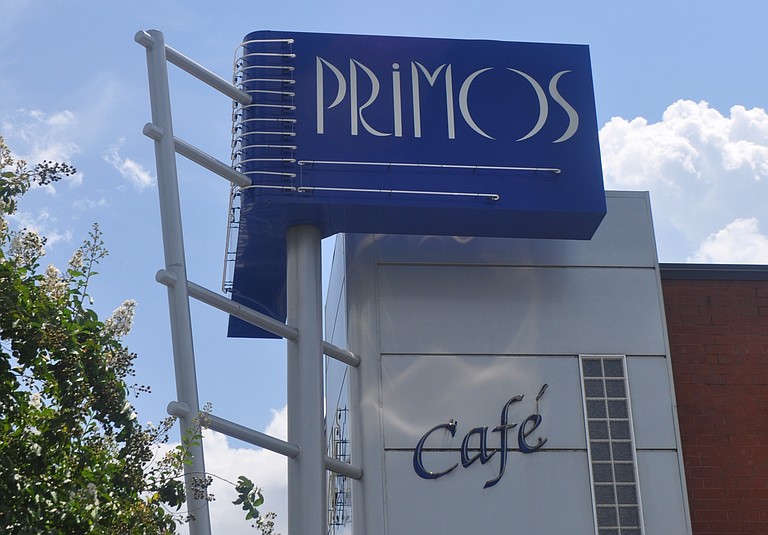 Wednesday, August 6, 2014
It is a fact that the Jackson area has great food. From the pig-ear sandwich at the Big Apple Inn (try it at least once) to the freshly baked bread at Broad Street Bakery (4465 N. Highway 55, Suite 101, 601-362-2900), you'll find a restaurant that will satisfy any craving. Because it is difficult enough to figure out which place to go for dinner and picking a favorite restaurant is nearly impossible. But, here is a lineup of my perfect food day in Jackson.
Breakfast: Primos Cafe (2323 Lakeland Drive, Flowood, 601-936-3398; 515 Lake Harbour Drive, Ridgeland, 601-898-3600)
It is hard to beat a good breakfast, and Primos has just that. The eggs, grits and biscuits are worth waking up for. And don't forget the bacon. Please don't forget the bacon. Primos has egg breakfast platters as well as pancakes, so you will leave satisfied and stuffed—very stuffed.
Lunch: Keifer's Restaurant (705 Poplar Blvd., 601-355-6825; 120 N. Congress St., 601-353-4976)
This Jackson staple is a classic for a reason. I have never tasted a bad thing from Keifer's, and I crave the cottage fries. Even though it is no longer in its original location, the food, which includes options such as the BLT or turkey melt pita wrap, in addition to gyros, did not lose its touch after moving across the street in Belhaven. There is a reason people take visitors to eat at this Greek restaurant during their stays. Trust me and try it. You will understand.
Dinner: Sal & Mookie's New York Pizza and Ice Cream Joint (565 Taylor St., 601-368-1919)
I can never pass up pizza, especially a good one. That's why Sal & Mookie's is one of my favorite Jackson restaurants. The ingredients are fresh, and the pizzas, such as the Onassis, which has tomato sauce, feta, mozzarella, gyro meat and red onions, are big enough to fill me up but small enough for me to eat it in one sitting. Also, don't be afraid to order from the 24 different ice creams, including red, white and blue scooper hero, strawberry cheesecake, and peanut butter and fudge, at the ice cream bar, even though the other customers will be 5 years old, on average.
Best of Jackson 2014: Eat This
Best Meal Under $10
First: Newk's Eatery (Multiple locations, newks.com) / Second: Georgia Blue (Multiple Locations, georgiablue.net) / Third: Brent's Drugs (655 Duling Ave., 601-366-3427) / Finalists: Aladdin Mediterranean Grill (730 Lakeland Drive, 601-366-6033); Basil's (2906 N. State St., Suite 104, 601-982-2100; 120 N. Congress St., Suite L1, 601-944-9888); Cafe Ole (2752 N. State St., 769-524-3627); Gloria's Kitchen (2855 Bailey Ave., 601-362-0009)
Best Place for Healthy Food
First: Rainbow Co-op (2807 Old Canton, Rd., Jackson, 601-366-1602) / Second: Aladdin Mediterranean Grill (730 Lakeland Drive, 601-366-6033) / Third: High Noon Cafe (2807 Old Canton Road, 601-366-1513) / Finalist: Adobo (127 S. Roach St., 601-944-9501)
Best Vegetarian Options
First: Rainbow Co-op (2807 Old Canton, Rd., Jackson, 601-366-1602) / Second: High Noon Cafe (2807 Old Canton Road, 601-366-1513) / Third: Aladdin Mediterranean Grill (730 Lakeland Drive, 601-366-6033) / Finalists: Adobo (127 S. Roach St., 
601-944-9501); BRAVO! Italian Restaurant and Bar (4500 Interstate 55 N., Suite 244, 601-982-8111)
Best Hangover Food
First: The Pizza Shack (Multiple locations, thepizzashackjackson.com) / Second: Burgers & Blues (1060 E. County Line Road, Suite 22, Ridgeland, 601-899-0038) / Third: Brent's Drugs (655 Duling Ave., 601-366-3427) / Finalists: Capitol Grill (5050 Interstate 55 N., Suite F, 601-899-8845); Cherokee Inn (1410 Old Square Road, 601-362-6388)
Best Pizza
First: The Pizza Shack (Multiple locations, the pizzashackjackson.com) / Second: Sal & Mookie's New York Pizza & Ice Cream Joint (565 Taylor St., 601-368-1919) / Third: Soulshine Pizza Factory (1111 Highland Colony Parkway, Suite 1, Ridgeland, 601-856-8646, 5352 Highway 25, Suite 1100, Flowood, 601-919-2000) / Finalists: Basil's 904 (904 E. Fortification St., Suite B, 601-352-2002); Hungry Howie's Pizza (7157 Old Canton Road, Ridgeland, 601-898-5008; 105 Highway 80, Clinton, 601-708-0001); The Manship Wood Fired Kitchen (1200 N. State St., Suite 100, 601-398-4562)
Best Burger
First: Stamps Superburger (1801 Dalton St., 601-352-4555) / Second: Mugshots Grill & Bar (4245 Lakeland Drive, Flowood, 601-932-4031) / Third: Burgers & Blues (1060 E. County Line Road, Suite 22, Ridgeland, 601-899-0038) / Finalists: Babalu Tacos and Tapas (622 Duling Ave., Suite 106, 601-366-5757); Cool Al's (4654 McWillie Drive, 601-713-3020); Majestic Burger (1067 Highland Colony Parkway, Suite B, Ridgeland, 601-707-0093); Rooster's (2906 N. State St., 601-982-2001); Parlor Market (115 W. Capitol St., 601-360-0090)
Best Veggie Burger
First: Burgers & Blues (1060 E. County Line Road, Suite 22, Ridgeland, 601-899-0038, burgersblues.com) / Second: Cool Al's (4654 McWillie Drive, 601-713-3020) / Third: Majestic Burger (1067 Highland Colony Parkway, Suite B, Ridgeland, 601-707-0093) / Finalists: Adobo (127 S. Roach St., 601-944-9501); High Noon Cafe (2807 Old Canton Road, 601-366-1513); Steve's Deli (125 S. Congress St., Suite 103, 601-969-1119)
Best of Jackson 2014: Must-Know Info
Best Mechanic
First: Tony's Tire & Automotive Inc. (5138 N. State St., 601-981-2414) / Second: Freeman's Auto Repair Service (847 S. State St., 601-948-3358) / Third: Graves and Stoddard Inc. (722 Highway 80 E., Flowood, 601-939-3662) / Finalists: Putnam's Automotive Service Inc. (4879 N. State St., 601-366-1886)
Best Music Festival
First: Jackson Rhythm and Blues Festival (August, jacksonrhythmandbluesfestival.com / Second: Bright Lights, Belhaven Nights (August, greaterbelhaven.com) / Third: Jacktoberfest (October, jacktoberfest.com) / Finalists: CelticFest (September, celticfestms.org); Wellsfest (September, wellsfest.org)
Best Tattoo/Piercing Parlor
First: Squench's Tattoos, Ltd. (3780 Interstate 55 S., 601-372-2800, squenchstattoos.com) / Second: Electric Dagger (2906 N. State St., Suite B-6, 601-982-9437) / Third: Twiztid Images (557 Highway 49 S., Richland, 601-664-0000) / Finalist: Pristine Ink (5735 Interstate 55 N., Suite C, 769-251-0569)
Best Beauty Shop or Salon
First: LaCru Salon (5352 Lakeland Drive, Suite 600, Flowood, 601-992-7980, lacrusalon.com) / Second: Nathan's Salon (101 W. Washington St., Suite C3, Ridgeland, 601-707-7015) / Third: Barnette's Salon (4465 Interstate 55 N., Suite 201, 601-362-9550; 1000 Highland Colony Parkway, Suite 8001, Ridgeland, 601-898-9123) / Finalists: Ritz Salon (574 Highway 51 N., Suite H, Ridgeland, 601-856-4330); Smoak Salon (622 Duling Ave., Suite 206, 601-982-5313); Trim Salon (419 E. Mitchell Ave., 601-982-5575); William Wallace Salon (2939 Old Canton Road, 601-982-8300)
Best Barbershop
First: Maurice's Barber Shop (1220 E. Northside Drive, Suite 360, 601-362-2343; 398 Highway 51, Suite 60, Ridgeland, 601-856-2856; 1060 Highway 51, Suite D, Madison, 601-856-0015) / Second: Custom Cuts and Styles (2445 Terry Road, 601-321-9292) / Third: Nathan's Salon (101 W. Washington St., Suite C3, Ridgeland, 601-707-7015) / Finalists: ACEY Custom Hair Design (3015 N. State St., 601-937-7754); Southside Barber & Beauty Shop (713 McDowell Road W., 601-321-9240)
Best Fitness Center/Gym
First: Baptist Healthplex (717 Manship St., 601-968-1766; 102 Clinton Parkway, Clinton, 601-925-7900, mbhs.org) / Second: Courthouse Raquet & Fitness (Multiple Locations, mscourthouse.com) / Third: YMCA (Multiple Locations, metroymcams.org) / Finalists: Anytime Fitness (Multiple Locations, anytimefitness.com); The Club (Multiple Locations, theclubms.com); Planet Fitness (772 Lake Harbour Drive, Suite 1, Ridgeland, 601-427-5901); Pure Barre (4500 Interstate 55 N., Suite 235-A, 769-251-0486)
Best Yoga Studio
First: Butterfly Yoga (3025 N. State St., 601-594-2313, butterflyyoga.net) / Second: Courthouse Racquet & Fitness (Multiple Locations, mscourthouse.com) / Third: Joyflow Yoga (7048 Old Canton Road, Suite 2F, Ridgeland, 601-613-4317) / Finalists: StudiOM Yoga 
(665 Duling Ave., 601-209-6325); Tara Yoga (200 Park Circle, Suite 4, Flowood, 601-720-2337)