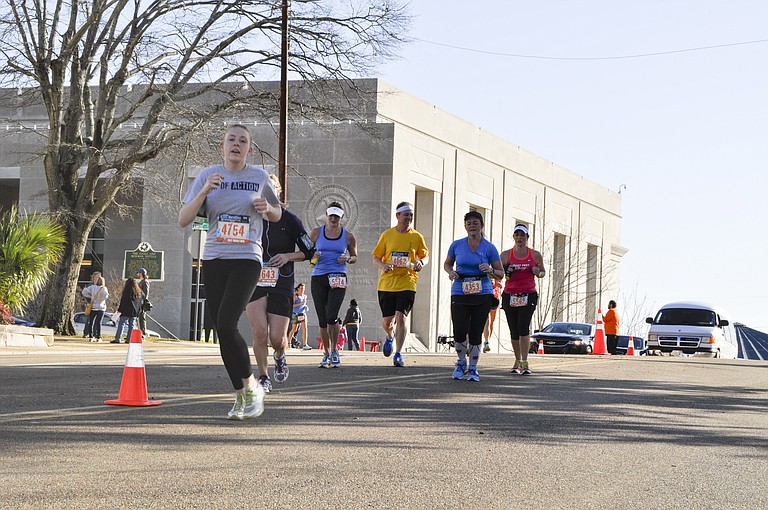 Wednesday, April 30, 2014
Best Race: Mississippi Blues Marathon
January, msbluesmarathon.com
Races, fun runs and themed 5Ks have seen more success and enthusiasm than ever in Jackson over the past few years, but when it comes to runs, the biggest is also the best. The Mississippi Blues Marathon offers a 26.2-mile (or 
13.1-mile, for the half-marathoners), music-fueled route to runners from every state and many countries.
"If you read reviews on marathonguide.com, which is kind of the go-to website for races, every other review will say, 'These are friendliest people I've ever seen,'" John Noblin, director of the marathon, told the Jackson Free Press before the 2014 race.
The marathon brings thousands to Jackson each year, many of whom have never been to Mississippi before. "I've been here all my life, and it's a chance to show Jackson off, and show the good parts," Noblin said. "I don't mean the good areas—we go all over town—I mean the hospitality and music and people."—Kathleen M. Mitchell
Second: Run Up for Downs (runnningforlily.com) / Third (tie): 12Ks for the Holidays (christmas12k.com); Fondren Urban Ultra (ultrasignup.com)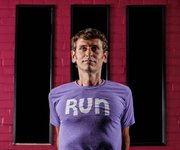 Best Runner: Terry Sullivan
It's not at all surprising that the inaugural Best Runner award goes to someone who doesn't just run for himself, but for the whole Jackson community. As founder of liveRIGHTnow, along with his wife, Meredith, Sullivan is making our city healthier, literally one step at a time.
Sullivan spends his days being active and helping others stay active, too, by meeting folks for a run around his Fondren neighborhood or leading a group exercise session. LiveRIGHTnow hosts weekly hill runs on Old Canton Road, Tabatas sessions on the Duling Hall Green and at Butterfly Yoga, and a variety of Badass Bootcamps. The Sullivans also worked with the Fondren Renaissance Foundation to start FondRUN, a monthly pub run.
"When I see people work out (together), they are smiling and laughing," Sullivan told the JFP last year. "... A lot of time, we go to the gym, we plug in our headphones, and zone out and watch television like zombies. But when we run hills, we get together, we throw on our reflective vests, we laugh, we talk, and we play."—Kathleen M. Mitchell
Second: Jeremy Jungling / Third: John Browser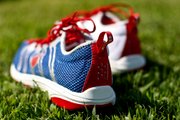 Best Local Sports Apparel Shop: StinkyFeet Athletics
153 Ridgeway, Suite C, Flowood, 601-992-1439; 122 E. Main St., Starkville, 662-268-8042
In the summer of 2010, husband and wife David and Stacy Seago opened StinkyFeet Athletics in Flowood. Business has boomed, and the couple opened another location in Starkville. StinkyFeet is a go-to store for any running needs. The stores are stocked with sneakers best suited for runners and the proper accessories for people to get active. StinkyFeet's website has resources as well, including information about its training programs and schedules for upcoming races.
This store is appropriately named after what the Seagos believe is the product of running. "We want you out running, reaching, living. At the end of that run, if you've got sore muscles, a sweat-soaked shirt, and hot, stinky feet ... well, you've covered some ground," the website reads.
After nearly four years of successful business and with two locations, StinkyFeet Athletics is at the top of its game.—Savannah Hunter
Second: Fleet Feet (500 Highway 51, Ridgeland, 601-899-9696) / Third: The Bike Rack (2282 Lakeland Drive, Flowood, 601-936-2100)