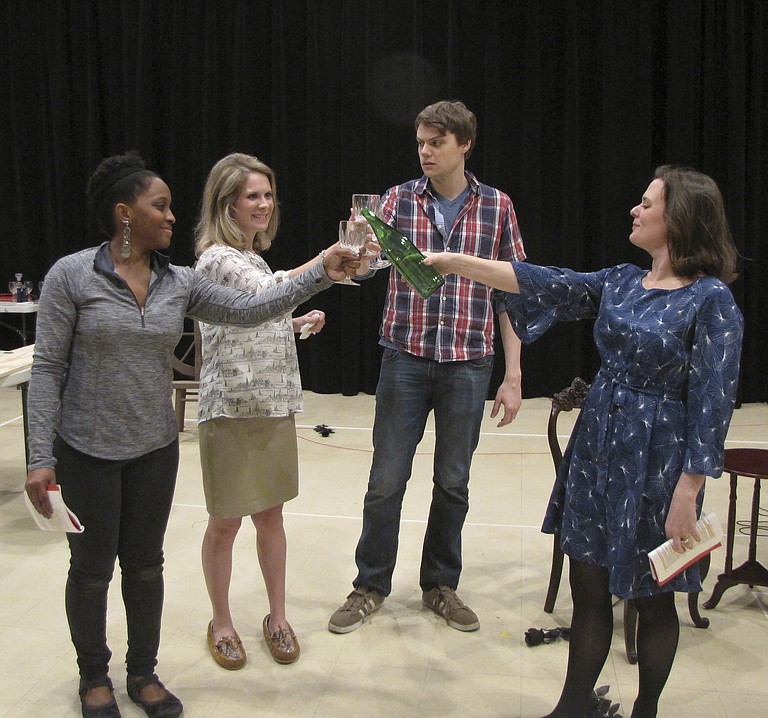 It's late June, and it's scorchingly hot. We find Carnelle Scott performing her talent act for the Miss Firecracker Contest in Brookhaven, Miss. With her tall, slender figure, unconventionally attractive face and recently dyed red hair, she's not an ugly person. But if you tell her that, she'll probably ignore you.
Though she isn't that great at her talent, which includes marching, dancing and baton twirling, Carnelle's ultimate goal is to win the beauty pageant and change her reputation of being "Miss Hot Tamale," a title she earned through her promiscuous past.
The Miss Firecracker Contest serves as the backdrop in Jackson native Beth Henley's play of the same name. Henley's first professionally produced play, "Crimes of the Heart," which premiered at the Actors Theatre of Louisville in 1978, won a Pulitzer Prize for drama in 1981. She has gone on to write many plays, some of which were adapted to the screen, including "Crimes of the Heart." Maria Gobetti directed the first production of the "The Miss Firecracker Contest" in 1980 at the Victory Theater in Los Angeles. Four years later, the play went Off-Broadway at the Manhattan Theatre Club and then the Westbank Theatre. In 1989, Thomas Schlamme directed a movie version titled "Miss Firecracker." This year, New Stage Theatre will bring the play home with a production running April 15-27.
When the play, which is set in the early 1980s, begins, Carnelle (played by Jessica Wilkinson) meets Popeye (Deja Abdul-Haqq), her seamstress and soon-to-be best friend. After starting a "duel" with a man over a beautiful woman and ending up in a mental asylum, Carnelle's cousin Delmount (David Lind) has come home to sell the family house. His sister Elain (Ali Dinkins), who won "Miss Firecracker" when she was 17 and used her looks to land a wealthy husband out of junior college, has left her family and come to stay in her late mother's house. Tessy Mahoney (Betsy Turley), who is known as the ugliest girl in town, is the pageant organizer, and Mac Sam (Joseph Frost), Carnelle's ex-lover, is a carnie who travels with the fair.
Though it is a comedy, the play wouldn't be complete without a touch of sadness.
"We're not dealing with very successful people—but then if we were, that wouldn't be very interesting. ... I think that these people have trials and tribulations," says Francine Thomas Reynolds, New Stage's artistic director. The play has dark elements, too, such as Carnelle's Aunt Ronelle, who died of cancer after receiving a pituitary gland from a monkey, and Delmount's obsession with beauty, which gives him nightmares of dismembered female body parts.
But the underlying theme of the play, more than anything, is beauty.
Each character deals with it some way, whether it be Tessy's need to feel beautiful through pageant organizing, how her looks trapped Elain in a loveless marriage, how Delmount chases after beauty only to get into trouble, or how Carnelle sees the pageant as the only way to feel accepted 
and beautiful.
The pageant is never seen, only talked about or inferred, but it brings to town the questions of the ideal beauty and what it means to be beautiful.
"Miss Firecracker Contest" shows at New Stage Theatre April 15-27. Evening performances begin at 7:30 p.m., and Sunday matinees start at 2 p.m. Tickets are $28 regular admission and $22 for students and seniors. For more information, visit newstagetheatre.com.