Friday, September 27, 2013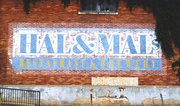 Today, National Night Out is from 11 a.m.-2 p.m. at Jackson City Hall (219 S. President St.). JSU's Sonic Boom Marching Band leads the "Confidence March Against Crime" from Smith Park to City Hall. Free; call 601-960-1084. Community Bike Ride is at 6 p.m. at Rainbow Natural Grocery Cooperative (2807 Old Canton Road). Free; call 366-1602; email [email protected]; find Jackson Bike Advocates on Facebook. Paul Thorn is at 8 p.m. at Duling Hall (622 Duling Ave.). The Americana singer-songwriter is a Tupelo native. Tommy Malone also performs. For ages 18 and up. $20 in advance, $25 at the door; call 601-291-7373; ardenland.net. Need more options? See our Best Bets.
On Saturday, WellsFest is from 8 a.m.-5:30 p.m. at Jamie Fowler Boyll Park (1398 Lakeland Drive). Free admission, fees apply for race; call 601-353-0658; wellsfest.org. 4 the Record Swap is from noon-5 p.m. at Hal & Mal's (200 Commerce St.). Vendors must register. Bring your own turntable. $5 early bird admission through 2 p.m., $2 general admission after 2 p.m., $25 vendors ($10 non-refundable deposit), children under 12 free with an adult; call 601-376-9404; email [email protected]; 4therecordswap.com. Girlz Night Out is from 6-9 p.m. at Jackson Medical Mall (350 W. Woodrow Wilson Ave.) at Center Stage. Natural U Salon owner Melody Washington hosts. Includes makeup and hair tutorials, fashion tips, product swap vendors and a fashion show. $5; call 601-364-2869. Community Dance Concert is at 7:30 p.m. at Belhaven University Center for the Arts (835 Riverside Drive) in the concert hall. $10, $5 seniors and students, free for Belhaven students and employees; call 601-965-1414; belhaven.edu. For more events, check out the JFP Events Calendar.
On Sunday, Battle of the Bands is at 2 p.m. at Mississippi Veterans Memorial Stadium (2531 N. State St.). 2 Chainz, the OMG Girlz and Kierra Sheard also perform. $10, ages 5 and under free; call 800-745-3000. "Charlotte's Web" is at 2 p.m. and 7:30 p.m. at Actor's Playhouse (121 Paul Truitt Lane, Pearl). $15, $10 seniors, students and military (tickets sold at brownpapertickets.com); call 601-664-0930; email [email protected]; actorsplayhouse.net. "One Monkey Don't Stop No Show" is at 7:30 p.m. at Jackson State University (1400 John R. Lynch St.) at McCoy Auditorium. The play is a revealing yet funny examination of the life and loves of an upwardly mobile, middle-class black family. Free; call 601-979-7036. Also, be sure to take some time to support a local restaurant such as Bon Ami, Two Sisters Kitchen, Julep, Cool Al's, or Cerami's. If you want more dining options, see JFP Restaurant Listings and the Menu Guide.
Is something missing? To make sure your event is listed on the JFP calendars, send the information to [email protected] or [email protected], or add your event yourself. It's easy!
More like this story