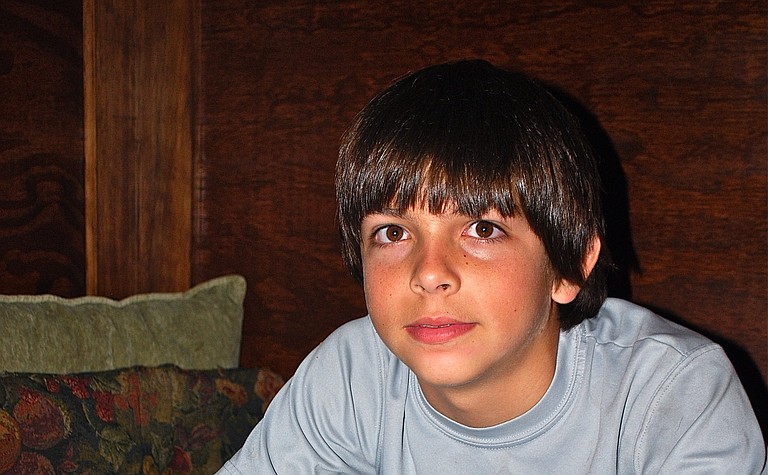 Monday, September 23, 2013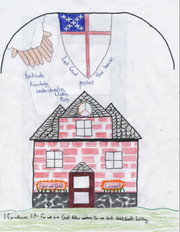 On Wednesday, Sept. 18, Habitat for Humanity Mississippi Capital Area declared 12-year-old Charlie Sewell the winner of a T-shirt design contest the organization holds through local churches. Habitat will use Charlie's design on T-shirts it gives to volunteers at a house-building project in midtown Jackson.
"The staff at our church, St. Andrew's Episcopal Cathedral, reached out to the youth in the area for this contest," John Sewell, Charlie's father and director of communications and marketing at Millsaps College, said. "Four Episcopal churches are involved in the Habitat build: St. Andrew's, St. James, St. Philip's and St. Columb's. Youth from those churches were invited to submit designs, and the Habitat staff picked the winners."
Charlie, a seventh-grader at Bailey APAC Middle School, hasn't reached the minimum age of 16 required to work on the actual construction of the house, but he will be able to help with landscaping at the site in November, John Sewell said.
Charlie Sewell is happy to be able to help with he Habitat project however he can.
"It feels good to be helping people who need it," he said. "This is the first time I've been involved in an event like this at my church. My mom works on the children's programs at church, and she told me about the contest after our youth director, Whitney Moore, told her about it. I enjoyed the opportunity to work on something like this. I love to draw and design things."
For information on Habitat builds in the Jackson area, visit the Habitat for Humanity Mississippi Capital Area website, or call 601-353-6060.