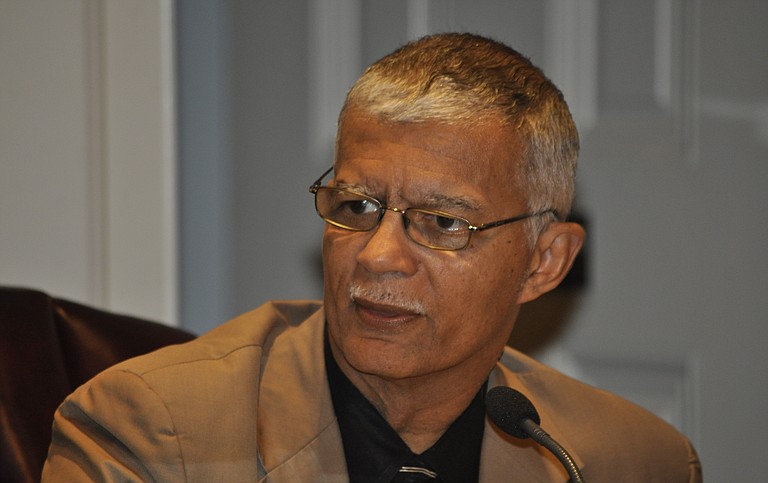 Friday, September 6, 2013
The Jackson City Council, by a 5-1 vote, approved Jackson Mayor Chokwe Lumumba's plan to reallocate nearly $6.5 million from the Jackson Public Schools budget to other city services Thursday night.
With Ward 1 Councilman Quentin Whitwell the lone member in opposition, the council approved a measure to put $1.33 million toward finishing construction on the JATRAN facility on Highway 80, adding $949,000 to funds for street resurfacing, approximately $1 million into fixing the cities rampant drainage problems and $2.6 million toward paying off bonded debt for past infrastructure projects. He also proposed spending $700,000 to pay off a loan for the Jackson Zoological Park (so it can keep its accreditation, the mayor said) and a small amount to pay for an audit of the city's operations.
"We are not in the business of standing still anymore," Lumumba said to six of the seven sitting council members and the crowd that filled the council chambers. "We are in the business of moving forward—and quickly. When I was running for mayor, I talked a lot about how the people must decide. Well, the other side of that is the people must take responsibility. That's what we're doing here."
Councilwoman LaRita Cooper-Stokes, Ward 3, did not attend the hearing or cast a vote. Whitwell proposed an amendment to lower the tax rate by 5.56 mills instead of spending the funds.
Lumumba was adamant that the city was not taking any funds from the JPS budget that it needed this year. As he has explained to the council before, JPS had an opportunity to renegotiate its debt from a 2006 bond measure, which freed up the 5.56 mills—the measurement local governments use to assess property taxes—that could be used elsewhere.
Part of the millage set aside for JPS covers operations, and another part covers debt service. That debt service had risen from 6.08 mills (or $8,446,215) in 2006 to 14.91 mills (or $17,108,837) last year. Refinancing that bond debt freed up 5.56 mills, which makes up the $6.5 million. The city has designated 71.96 mills for JPS this year.
The council will vote to approve or disapprove Lumumba's budget Sept. 12. at 10 a.m.