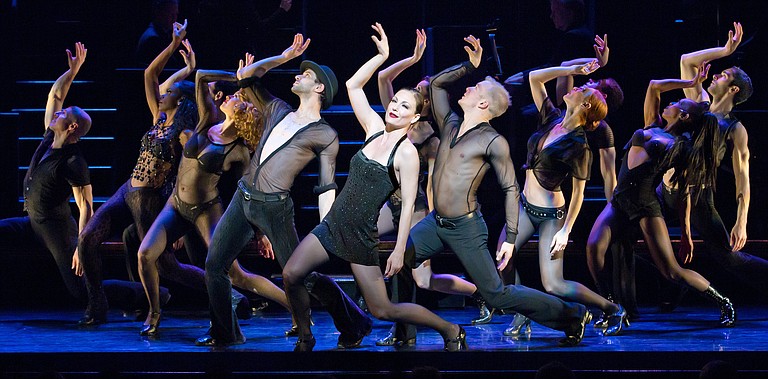 Wednesday, October 30, 2013
Pop. Six. Squish. Uh uh. Cicero. Lipschitz! If you recognize these as more than just a random group of words, you'll be excited to know that "Chicago the Musical" is coming to Jackson. This show is truly electrifying—all the glitter, razzle and dazzle.
"We select shows we think the people of this city will enjoy," says local promoter Averyell Kessler of W. Kessler LTD. "'Chicago' is a theater classic. It was here eight or 10 years ago, and people have been asking for it to come back."
The show tells the story of two women—Roxie Hart and Velma Kelly—on trial. Roxie is on trial for the murder of her lover, and Velma for her husband. They get mixed up with a slimy, showboating lawyer named Billy Flynn who turns it all into a three-ringed celebrity circus.
As for the end—well, you've got to see the show to find that out.
Touring nationally, Carol Woods will take on the role of Matron "Mama" Morton. Woods is a Broadway veteran who appeared in the film "Across the Universe," where she performed a gospel rendition of The Beatles' "Let It Be." She later sang the same song at the 2008 Grammy Awards. Terra MacLeod, a mezzo soprano, will play the role of Velma Kelly. MacLeod has also been in productions of "Kiss of the Spider," "Guys and Dolls," "West Side Story," "Damn Yankees" and "A Midsummer Night's Dream."
Winner of six Tony Awards, two Olivier Awards and a Grammy, "Chicago" will be at Thalia Mara Hall (255 E Pascagoula St., 601-960-1537) Nov. 5 and 6, with the show starting at 7:30 p.m. Due to the scantily clad ladies, sexy dance numbers, murder and betrayal, children younger than 4 will not be admitted. Purchase tickets ranging from $25 to $62.50 
at ticketmaster.com.