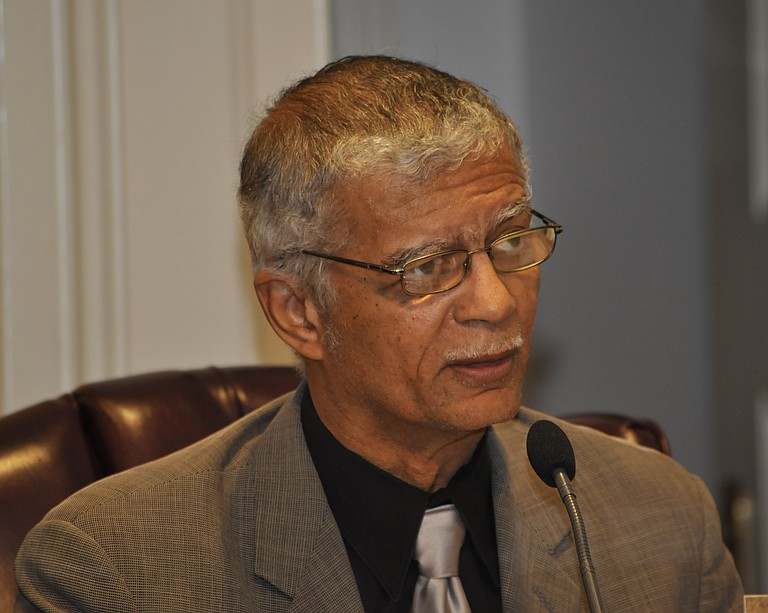 Originally published October 23, 2013 at 9:54 a.m., updated October 23, 2013 at 10:59 a.m.
On Jan. 14, 2014, Jackson citizens will vote whether to levy a 1-percent sales tax after all. The Jackson City Council voted 5-1 in favor of putting the referendum forward at Tuesday night's city council meeting.
Some council members praised Mayor Chokwe Lumumba for his decision to give the people a choice, despite the fact that state legislation allowing the tax imposes a 10-member committee that will oversee disbursement of the roughly $15 million the tax is expected to produce.
During his campaign for Jackson mayor this spring, Lumumba said he disapproved of the commission, but appeared to back away from that stance once in office.
With one member—Ward 6 Councilman Tony Yarber—absent, the council approved the measure after statements from each council member and one amendment from Ward 4 Councilman De'Keither Stamps. That amendment was that Jackson businesses would receive preference when the city contracts out construction work with the additional revenue.
"It is imperative that we push forward supporting this referendum for the reputation of the city of Jackson," said Ward 1 Councilman Quentin Whitwell.
"We should operate in good faith for what (the Legislature has) done for us and what they've allowed for us to do. We should demonstrate our appreciation for what they have done for the city. We need to be operating more and more as a partner as the state recognizes more and more that they have a huge stake in what happens in Jackson."
Whitwell brushed off the notion that the commission is a slap in the face to Jackson, and said ultimate power over the revenue from the tax will remain, like all other revenue, with the city council.
"I have assurances from business leaders in my ward that they would not only not have a problem with my support for this, but that they would also support it going forward," Whitwell said.
Other members were more conflicted. Ward 2 Councilman Melvin Priester Jr. said he had "struggled mightily with this particular ordinance," because Jackson has a low average income and a sales tax is regressive in nature, but said he would defer to the mayor's own words: "The people must decide."
"That is something that we can't get around," Priester said. "The people should be allowed to decide on this matter, and I'm looking forward to the process over the next few months."
Ward 3 Councilwoman LaRita Cooper-Stokes cast the lone "no" vote. She said her vote was based on the concerns of her voters, with whom she had spoken about the issue.
When a separate Cooper-Stokes ordinance to "unauthorize" the Jackson Redevelopment Authority came up, she failed to offer a second to Whitwell's motion to adopt the proposal. Council President Charles Tillman moved the JRA deauthorization issue to committee, and asked that his colleagues who serve on the committee take the issue seriously.