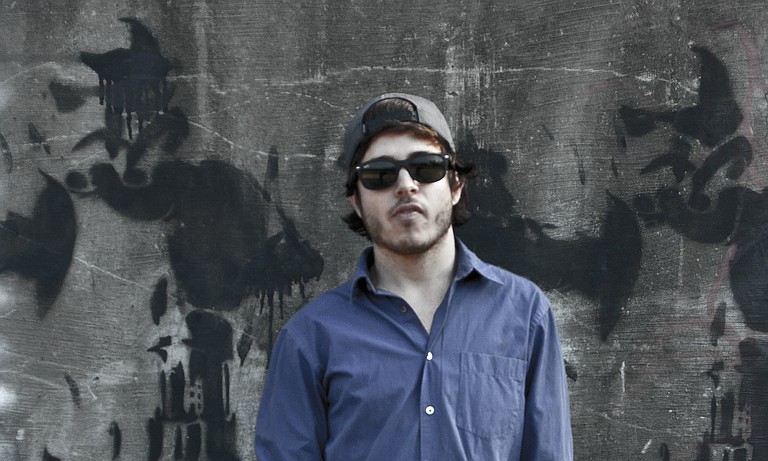 Wednesday, October 9, 2013
Chris Cajoleas woke up north of Tampa, Fla., early one morning several weeks ago, and his day didn't end until late in Doulgassville, Ga., at the 7 Venue. Early the next morning, he headed to the Drunk Horse Pub in Fayetteville, N.C. The following day, he was in Richmond, Va., at Kingdom. The travel is all part of his job: Cajoleas worked 16 shows in 18 days managing a tour featuring hip-hop artist Pell and DJ Staccato.
As a kid, Cajoleas wasn't really interested in music. Before transferring to Madison Central High School, he attended Jackson Academy, and his passion was sports—basketball, track and football. Cajoleas dreamed of touring the southeast, but as a college football running back or strong safety—not as a musical-event promoter and artist manager.
"I didn't really make the connection with bands when I was really young," he says. "I just wanted to play college football."
Cajoleas' brother, Jimmy, who is seven years older, did have the music bug; he toured for eight years with Colour Revolt. Cajoleas naturally wanted to hang with his big brother and his friends in the music industry, and over time, he developed similar passions.
"As I became more involved with music, I found my niche," Cajoleas says. "By the time I left for Mississippi State in 2009, I knew I was interested in the marketing side of music."
While at MSU, he majored in marketing and booked opening talent for events. Cajoleas graduated from Mississippi State this past spring and now manages Pell, aka Jared Pellerin, among others.
Pell's first performance under Cajoleas' management was at Hal and Mal's in October 2012. They just wrapped up their "Fresh Produce Tour."
"I refer to it as the Fresh Produce Tour because Pell is perceived as a fresh and unique artist and brand in the music industry," Cajoleas says. "He is not just a rapper. He is also a singer, which is not typical in the hip-hop, urban world."
Cajoleas, 22, is excited about starting his marketing career as an entrepreneur in the music world. "Music changes every day," he says. "I have fresh ideas every day, and with technology, it is possible to instantly reach millions. It's not the same music world anymore."
Lost Legend Entertainment, his company, takes its name from a story about a homeless man who worked outside the University Pub, once across from the King Edward Hotel downtown. The man called himself "The Lost Legend of Mississippi Music."
Ultimately, Cajoleas plans to handle artists in multiple musical genres, taking the artists' visions, and strategizing and growing their brands. For now, though, Cajoleas loves life on the road, waking up every day in a new place, meeting new people and relating to college students and 20-somethings.