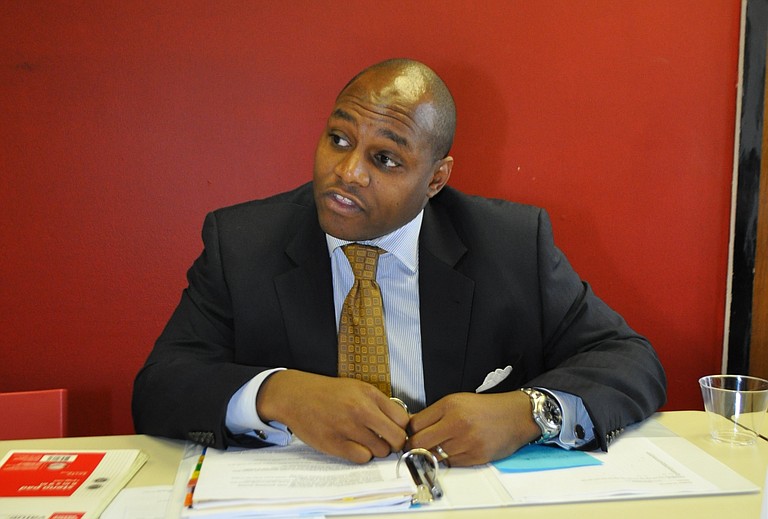 JACKSON — The thing about middlemen is that they often get caught in the middle.
In the case of the legal problems plaguing the family business of Jackson Democratic mayoral candidate Jonathan Lee, Mississippi Products Inc., owned by his mother, has found itself in legal purgatory between MPI's customers: the University of Mississippi Medical Center and group-purchasing organization (GPO), Dallas-based Novation LLC.
In theory, hospitals like UMMC benefits from a GPO arrangement by getting goods at cheaper prices than if they bought directly from manufacturers. Manufacturers benefit by being able to sell huge quantities of products at a guaranteed price point.
Suppliers like MPI benefit as well. Under the agreement, MPI receives what's known as an inter-dealer stock price from a manufacturer at an "artificially high price," then sells it to UMMC for less than MPI paid for the goods. Once MPI proves the company sold the goods to the right person at the right price and not on the disposable-goods black market, the manufacturer gives MPI a rebate on the back end.
Five manufacturers are suing MPI, however. Four companies have received default judgments from courts in two states while another lawsuit from a Wisconsin-based company is pending.
"When a contract goes south with a contract provider, then everybody is involved because they're the conduit," Lee told the Jackson Free Press editorial board in April. Lee said his company is now stuck with products a company ordered but has not paid for nor can it resell the goods to another customer, he said in April, but it's unclear why.
Whether it's true that the relationship between UMMC and Novation actually went sour is unclear. Angie Bolivar, a spokeswoman for Novation, said the company maintains a very good relationship with UMMC; UMMC spokesman Jack Mazurak denied that the hospital has a legal dispute with Novation.
What is clear is that the UMMC is looking for a sweeter deal than the one it had Novation. A document on UMMC's website shows that the hospital was accepting requests for proposals for a primary group-purchasing organization through March 26. Mazurak said the hospital decided against renewing the contract with Novation in effort to get better prices for the $150 million it spends on purchasing each year.
Because MPI was part of UMMC's contract with Novation, Lee's company was collateral damage. Lee has said that MPI wasn't notified that its contract would not be renewed so it continued ordering products that the company cannot sell but that manufacturers want to get paid for. In all, MPI owes various vendors approximately $200,000, Lee said.
"That may come down to one side versus the other," Mazurak said of the disagreement with Lee over timing of when UMMC alerted MPI that the contract would not be renewed. He said the hospital provided "weeks, if not more, heads up" to MPI that the contract was ending.
In the meantime, UMMC has continued to use MPI as a vendor but not at the same levels the hospital did when it did business under the group-purchasing agreement.
Lee continues to refuse to return messages from the Jackson Free Press for this and other stories.