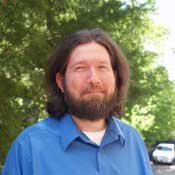 Overused phrases and cliches run rampant in sports today. For instance, how often is the word "elite" thrown around when discussing quarterbacks? How often do you turn on a sports talk show and hear the word "legacy" used--and not just for players entering the twilight of their careers any more? The list of overused sports words grows every day.
But, I may have found an exception to the cliche disease, at least for this season. The Chicago Bulls are worthy of multiple overused sports words 
and phrases.
You can legitimately say the Bulls are "tough" or "warriors" when it comes to how they battled against the Brooklyn Nets in the first round of the NBA Playoffs.
Chicago seems to have a revolving door of injuries and illness in these playoffs. It seems that no one on the current Bulls roster is immune to the "injury bug" hitting this team.
Star point guard Derrick Rose even played a game this season after suffering a knee injury in last year's playoffs. While Rose is taking his time coming back from injury, several of his teammates are "gutting out" injuries in these playoffs.
Shooting guard Kirk Hinrich missed the last three games against the Nets with a calf injury, and point guard Nate Robinson and power forward Taj Gibson have both battled illness against Brooklyn. Bulls strong forward Luol Deng is trying to recover from an illness that will keep him out of game one against Chicago's second-round opponent, the Miami Heat.
It seems easier at times to just mention which Bulls might be healthy than who is battling an illness or injury.
At least Chicago still has the "heart and soul" of their team on the court. Bulls center Joakim Noah has been recovering from a foot injury that has him playing on one foot, but he still put up 24 points, 14 rebounds, six blocks, two assists and one steal in the series-clinching game seven against the Nets.
The Heat are the favorites to win the NBA Championship, but the Bulls will not be an easy out for Miami.
I have a feeling as long as Noah has a pulse, the Bulls are going to leave "everything on the floor" against Miami.
And the Heat know just how tough Chicago is--after all, the Bulls broke Miami's 27-game winning streak even with a roster full of "banged 
up" players.
Chicago is also one of only two teams that have a .500 record against the Heat since LeBron James, Chris Bosh and Dwyane Wade teamed up to form the Big Three. The Bulls are 4-4 against Miami. The Dallas Mavericks, the other team with a .500 record, are 6-6.
If the Bulls are going to defeat the Heat they need to make this series a "street fight." Chicago needs to take hard fouls and play the physical kind of game we haven't seen in the NBA since the 1980s and mid '90s.
Miami will probably win the NBA Playoffs series, but don't be surprised if Chicago puts up a good fight--one worthy of a cliche or two.
More like this story