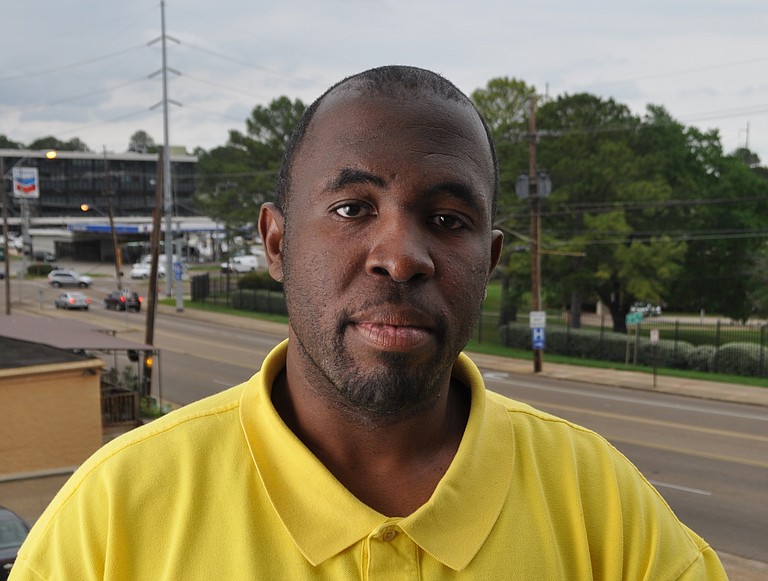 Trimble has been teaching social studies at Lanier High School for years. Now, he wants to apply that knowledge as councilman for Ward 4.
The 30-year-old was born in the ward he wants to represent and still makes his home in Northwest Hills Terrace. He graduated from Provine High School in 1999 and went on to earn a bachelor's degree in social-science education and a master's of education in social science from Jackson State University.
In addition to teaching, Trimble serves as a youth mentor and tutor at Lanier High School and coaches a youth baseball team, the Mighty Bulldogs.
The bachelor son of Willie and Barbara Trimble, he counts his understanding of the role of government as one of his best qualifications for the council seat he is trying to earn.
Why are you running for city council?
I have always had an interest in social studies. Politics and the political system go into that. My mom thought I was crazy because I used to watch the History Channel on the Kennedy's and Dr. (Martin Luther) King instead of playing outside. My mom used to tell my dad, "I think there's something wrong with him; he's in here watching film of old John F. Kennedy speeches instead of playing kickball." (laughs)
I was always involved in politics in school. I was in student politics at Provine, and I was in the Student Government Association at Jackson State, so I was always around politics. After school, I worked on campaigns for Ellis Hartman for mayor and did some work on the Tyrone Lewis for sheriff campaign. ... One of my cousins said: "Derrick, you have some pretty good ideas. You might want to step out of the background and offer yourself to people."
My grandmother always said there are two types of people. The first kind sits back and complains, and the other people step up to the plate and do something about it. That's what I'm doing.
If elected, what would be your top priority for Ward 4, and how would you address it?
Well, based on my conversations I've had with various residents while I was going door to door, there hasn't been active leadership of Ward 4, and they don't feel like they are engaged in what's going on. That said, my first priority would be to make sure we have active neighborhood associations where we can get these people involved and get their input. We have to have citizens who feel engaged.
I would do the majority of my work through those associations. People don't feel like (the elected officials in city hall) are representing them and their interests. Once we get the ball rolling on those associations, I want to unite them under one umbrella. It's kind of like what they are doing in south Jackson. I think it's called South Jackson United. I want to do the same thing with west Jackson. ... My first priority is to make sure people know I am your councilman, and I'm here to address your priorities.
What do you think the top priority for the city of Jackson should be?
Making sure that we have active representation, and then the infrastructure and economic development of the city. We have this ideology that we are not a city. We are always comparing ourselves to Madison, Ridgeland and Rankin County. That's the conversation you hear. Those are bedroom communities. It's like comparing apples and oranges. We shouldn't compare ourselves to those communities. You should be looking at Nashville, Memphis, Birmingham, Montgomery and Baton Rouge--those other major cities. We have to see what they are doing right, and what they are doing wrong, and apply some of those ideas to Jackson.
Infrastructure seems to be one of the hottest issues in this election. How do you propose we pay to pave these streets?
You have to make sure the budget is analyzed properly. The primary objective of the city council is to analyze the budget to make sure we have the proper funding for road improvements, bridge improvements and clear waterways so we won't have rivers flowing through people's yards when it rains two inches. Those kinds of things have to be analyzed through a budget process. If the budget is not there and the funding is not there, of course you aren't going to have money to fix the streets and waterways.
I am also in favor of the 1-percent sales-tax increase the state Legislature has already put in our hands. The ball is in the city's court; all we have to do is put it on the ballot. I think the majority of the people of Jackson would support that 1-percent increase if you put something tangible in their hands. If we say, "Hey with this 1 percent, we're going to pave Clinton Boulevard, we're going pave Northside Drive, and we're going to clear the ditch in subdivision number 2," they would go for it. If people knew what we were going to do and could actually see it being done, I believe they would vote to approve that tax.
The crime stats appear to be improving, but criminal activity is still a problem is parts of Jackson. How can we corral it?
I feel the majority of the crime issue comes from two aspects: poverty and education. The majority of the crime that is happening in Jackson is committed by young black males. That's not an opinion; it's a fact. The reason they are committing these crimes is because of two reasons: One, there is a lack of jobs and economic opportunities; and two, they aren't engaged in their community.
When I was growing up, there were outlets in the community that kept young people out of trouble. For me, it was Grove Park playing baseball. That's what kept me and a lot of my friends in Northwest Hills out of trouble. We had all different teams--the Dodgers, the Golden Eagles, the Vikings, the Bears--everybody played baseball at Grove Park, and Grove Park was the center of youth activity. ... Battlefield Park had the same thing going for that section of town in Level Woods and south Jackson. That has gone away over the years. Presidential Hills used to have after-school activities going on, plus tutoring and academic enhancements. Those things are gone, and they say the idle mind is the devil's workshop. If you don't engage them in anything positive, they are going to engage in negative things, including breaking in houses and cars.
There is no cookie-cutter way to address all of our crime problems. We need to look at what they are doing in Memphis and Atlanta to combat crime and bring those methods home. I've learned as a teacher that sometimes the best idea is a stolen idea. If it will work for Charlotte, it'll work for Jackson.
How would you work to improve the relationship between the city council and the mayor's office?
The people have to understand that the city council is a legislative position. It's not a leadership position. If you run for city council, you are running represent people, not lead them. You have to learn how to, as some people say, stay in your lane, and know your role.
One of the aspects of government I teach at Lanier is the role of government and the role that each branch of government plays. (City council members) have to understand they are here to represent this particular ward, and they shouldn't try to overstep their boundaries. Then we'll have a more efficient government.
Different people have different political ideologies, and some have personal agendas. But if everyone's main agenda is the enhancement of the city of Jackson, then we should be able to sit down at the table, agree to disagree and, at the end of the day, make sure the agenda to improve Jackson is at the forefront. I think sometimes people lose sight of what's important based on personal agendas, and the will of the people is being lost in the shuffle. The people put us down there to serve them, and as long as we remember that, we'll move Jackson forward. We'll disagree, sure, but this country was built on compromise, and we need to bring that spirit of compromise to Jackson.