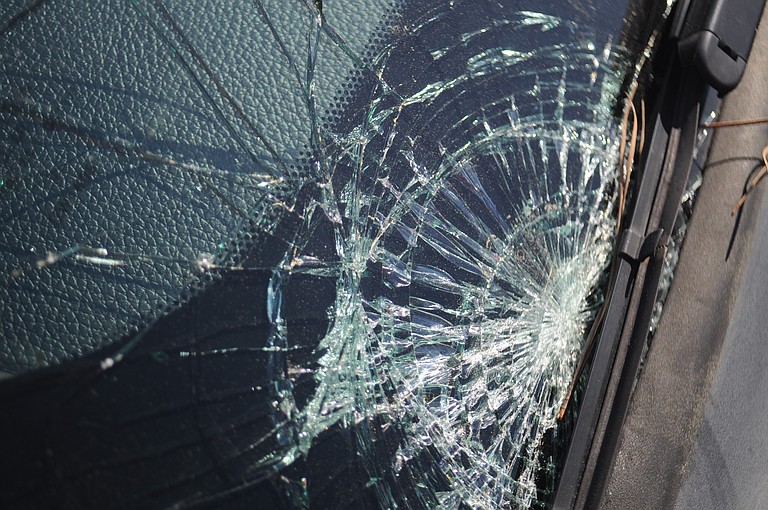 Wednesday, March 27, 2013
State workers were hit especially hard when a hailstorm marched recently through the capital city.
At the Mississippi State Hospital at Whitfield and the Hudspeth Regional Center, an estimated 800 employees took on hail damage, Mississippi Department of Mental Health officials said. At Central Mississippi Correctional Facility in Pearl, about 140 employees' had damage to their cars.
Brenda Scott, president of the Mississippi Alliance of State Employees/Communication Workers of America, said state workers are already suffering with poor wages, shrinking budgets and pay freezes.
Direct-care workers at Whitfield earn from $7 to $8 per hour, about $16,640 per year. With such low salaries, Scott said many workers cannot afford auto-insurance coverage beyond basic liability, which does not cover hail damage. The hospital's insurance does not cover employees' cars, either.
The woes of workers are a metaphor for the state's larger budget issues. Both the Mississippi House and Senate have passed early versions of a roughly $5.5 billion budget, which lawmakers must pass along to Gov. Phil Bryant by July 1.
In a scantly publicized meeting of the Joint Legislative Budget Committee Thursday, the 14-member bipartisan panel voted to raise the revenue forecast by about $97 million for the coming fiscal year, which commences July 1.
Forecasters said that another $60 million could be added to the current 2013 fiscal-year budget, which would help offset deficits and shrinking budgets facing a number of state agencies, including the Department of Mental Health, whose budget has been slashed 20 percent in the past five years.
Former House Appropriations Chairman Rep. Johnny Stringer, D-Montrose,said not accepting the $60 mil-lion increase for the current year was a mistake considering that many agencies are dealing with budget gaps. Among the shortfalls, Stringer said, are $44 million for the Olivia Y settlement against the Department of Human Services to correct problems in the foster-care system, $33 million for the Department of Corrections and $3 million for the Mississippi Highway Patrol.
"We've got real problems," Stringer said during a Democratic budget hearing March 21.
With Republican Lt. Gov. Tate Reeves leading the charge, the Senate committee voted against raising the revenue estimate for fiscal year 2013.
"No matter what the revenue estimate is, it's always going to be wrong. It's impossible to get it exactly right," Reeves told reporters in his Capitol office Thursday afternoon.
Reeves, a former state treasurer, said the fact that the bulk of state revenue collections occur in the last quarter of the fiscal year, combined with Mississippi's slow rate of growth, leads him to the conclusion that the additional $60 million won't materialize.
The House and Senate have passed versions of budget bills for the coming year and, at this point, the Senate has proposed spending slightly more than the House. Lawmakers must agree on a budget by April 1.
Speaker Philip Gunn, R-Clinton, has a different view of the potential for more revenue. "The good news, to me, is the economy appears to at least have stabilized," Gunn told reporters March 21. "I don't know how quickly it's improving, but it is at least not getting any worse, and it appears that revenues are increasing."
State agencies have requested millions more dollars than the state has available to spend, even with the increase. Still, Gunn said the higher estimate would make it easier for lawmakers to distribute money among state agencies.
"More money is good," Gunn said.
Comment at www.jfp.ms. Contact R.L. Nave at [email protected]