Wednesday, March 13, 2013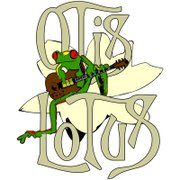 The time is finally here: the annual Mal's St. Paddy's Parade week. I and so many others start anticipating and preparing for the next year's parade the day after the parade is over. Parade day and the week around it is a homecoming for many Jacksonians. I love seeing our awesome city come out dressed in wild, creative costumes, and I cherish the chance to catch up with friends from all over the globe who come here to partake in all the frivolities.
Our parade-week festivities begin early in the week, so be sure to take a break from building floats, working on your costumes, or cleaning for all the company you'll be having this weekend to enjoy some pre-parade fun. On Wednesday, March 13, music man Hunter Gibson plays at Olga's. It's also karaoke night for all of you wannabe singers at Philip's on the Rez, Club Magoo's and Last Call--pick out your favorite Irish ditties or party tunes and serenade the crowd.
On Thursday, March 14, my favorite bluegrass buddies The D'lo Trio perform at The Cherokee Drive Inn (ask Steve Chester and Hal Jeanes about how they got me unstuck from a muddy yard on New Year's Day). Elsewhere, Dreamz JXN has Throwdown Thursdays, local rock band Triple Shot performs on Que Sera, Sera's patio (it's one of my favorite places to be, especially when they have live music), Burgers & Blues has Cassie & Stace, and F. Jones Corner has the Amazin Lazy Boi Band at midnight (congratulations to Amazin' Lazy Boi, aka Andrew Dillon, on getting engaged recently!). Or, to get in the mood for some Emerald Isle fun, head over to Fenian's to hear traditional Irish music from the band Dead Irish Blues.
On parade day eve (Friday, March 15), I would suggest going to bed early, since the next day is going to be filled with activities from sunrise to sundown--but if you're like me, sleep is something you'll worry about after all the fun is over. Hard rockers Shinedown and Three Days Grace take the stage at the Mississippi Coliseum--go to ticketmaster.com for more information on ticket prices.
If you're ready to practice your marching strut for the next day's parade, join the MALfunction Street March Pre-Parade Party at Hal & Mal's. The crowd will meet up at 5 p.m. at the King Edward Hotel. At 7 p.m., follow Hal and Malcolm White, the Krewe of Kazoo, the Bucketheads, the Green Ladies, the O'Tux Society and other krewes as they march up Capitol Street to Hal & Mal's, led by the Southern Komfort Brass Band. Once at Hal & Mal's, The Archtops and Southern Komfort will perform. You can also head over to Underground 119 that night to see one of my favorite bands, The Fearless Four, or to Ole Tavern on George Street to see Amy LaVere.
On parade day, Jackson will be hopping with live music after the Mal's St. Paddy's Parade--headlined by national music darlings Alabama Shakes performing at the Hal & Mal's Street Party after the parade.
Club Magoo's also hosts its Second Annual Rock & Roll BBQ and Downtown Throwdown with Dylan Moss Project, South of 20, Jason Miller Band, U.S. and Spank the Monkey. Meanwhile, Ole Tavern on George Street hosts its annual party with killer bands and food, and Fenian's hosts its annual St. Patrick's Block Party featuring St. Brigid's, Spirits of the House, Otis Lotus and Pratty, starting at 9 a.m. Time Out Sports Cafe is also having a St. Paddy's party after the parade that I'm sure will be packed with great music and even better libations.
I hope all of you have a wonderful parade experience like I do every year. Be careful, drink lots of water, don't drink and drive, and have fun!
Venue info at jfp.ms/musicvenues.