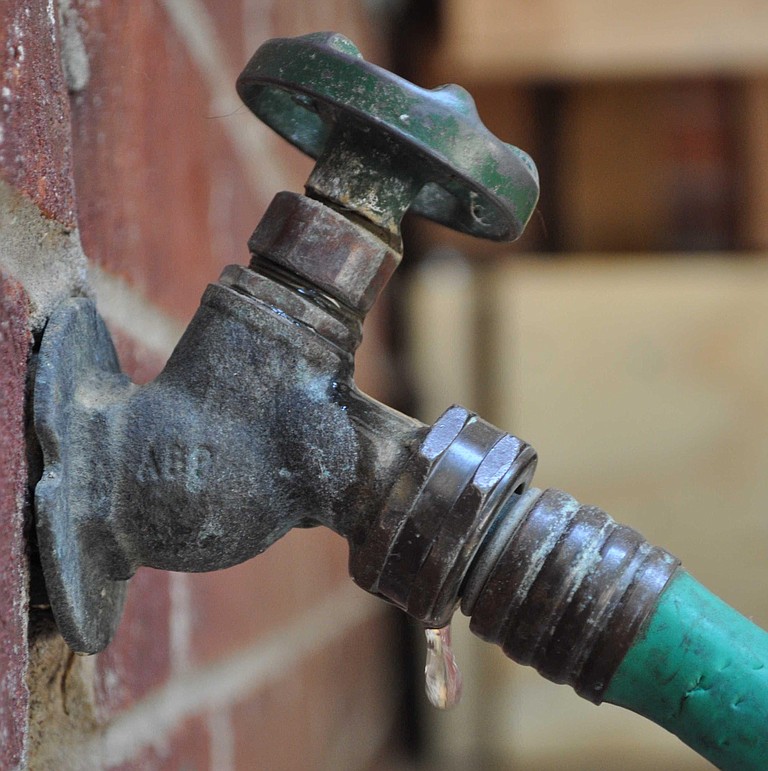 Credit rating service Moody's last month downgraded the rating on the city of Jackson's water and sewer system revenue bonds from Aa3 to A1 and set an outlook for the city waterworks' borrowing capacity of "negative."
The announcement came May 21, the day before the city was set to go to market with $90 million in bond issues surrounding a deal with infrastructure giant Siemens to upgrade the city's two water-treatment facilities. The full report, which is available for download for $150 on Moody's web site, Moodys.com, says the downgrade will affect $154 million in previously issued debt, as well.
At issue is $400 million in improvements Jackson has agreed to make to its water and sewage system over the next 17 years under a consent decree from the federal Environmental Protection Agency. That work got underway last month, when the Jackson City Council approved funds to draw up plans for a west-bank receptor to filter wastewater already flowing into the Pearl River.
While an A1 rating is nothing to thumb your nose at, and Moody's is the first speculator to downgrade that bond rating, the problem could get worse before it gets better if Jackson doesn't get its fiscal house in order.
Most troubling among the charges Moody's makes against Jackson in its report is the city's inability to grow revenues, an issue practically every candidate for every position talked about during the 2013 municipal elections.
As to the charge of the city not having a plan for fiscal solvency when it comes to the water system and the consent decree, current Jackson mayor Harvey Johnson Jr. seemed to say just the opposite in last week's state of the city address.
"We've laid the foundation of sustained, incremental improvements to both the water and sewer systems by having independent evaluations of both systems done by engineering experts," Johnson said. "We now have an updated long-range plan for each system, detailing what upgrades need to be done first. This roadmap will certainly assist future administrations who must continue working on this issue."
Museums Making Progress
The Mississippi Department of Archives and History is set to break ground on two museums--the Mississippi Civil Rights Museum and the Museum of Mississippi History--and it could do so by late this fall.
Although a date hasn't been set, a MDAH newsletter released this week said significant artifact acquisitions and the final phase of exhibit design continues to move forward. The newsletter also said the groundbreaking ceremony will include a public symposium and an evening fundraising gala.
"This groundbreaking is not just the site preparation for construction of two new museums," said H.T. Holmes, MDAH museums division director. "It represents the groundbreaking decision by the Mississippi Legislature to construct side-by-side a comprehensive state history museum and the nation's first state-supported civil rights museum."
MDAH continues to raise money for the two-museum project, but Holmes said his department is "well on our way" to their goal of $5 million in pledges and gifts by the time they break ground on the project.
State Again Receives Silver Shovel
Area Development magazine has awarded the state of Mississippi its Silver Shovel Award for the third straight year.
The magazine gave the annual award in recognition of state economic-development agencies that "drive significant job creation through innovative policies, infrastructure improvements, processes and promotions that attract new businesses and investments in new and expanded facilities." Nineteen states received an award.
Categorized by state's total populations, Mississippi was one of four states with populations under 3 million to receive the award, along with North Dakota, Utah and West Virginia.
"We are honored that Area Development has again chosen to recognize Mississippi with a 2013 Silver Shovel Award," Gov. Phil Bryant said in a release. "This award is a testament to our state's economic development successes and our goal of building a more vibrant and resilient Mississippi that not only recruits new business but helps existing businesses grow and prosper."
The Mississippi Development Authority submitted to the magazine a list of the top 10 state-assisted development projects initiated in 2012. MDA said those submissions included European insulation giant Roxul's new stone-wool insulation manufacturing plant in Byhalia; Nissan's expansion in its Canton assembly plant; the second Rolls-Royce North America jet-engine test stand in Hancock County; and shipbuilder VT Halter Marine's expansion in Pascagoula, among others.
The magazine gave its more prestigious Gold Shovel Award to Texas, Georgia, Alabama and Kansas.
NYT Showing the Love
Social media was abuzz last week following a New York Times article entitled "36 Hours in Jackson." Writer Laura Tillman spent time in Belhaven, Fondren and downtown. "A lot has changed here in 50 years, though Jackson's population of fewer than 200,000 still gives it the familiarity of a big country town," Tillman wrote.
Among the attractions she mentioned fondly were the Eudora Welty House, Belhaven University, the Old Capitol, Parlor Market, Hal and Mal's, the Big Apple Inn on Farish Street, Lemuria Books, Sneaky Beans, Morningbell Records, Brent's Drugs, Fondren Corner, Babalu, Walker's Drive-In, Underground 119 and Two Sisters' Kitchen.