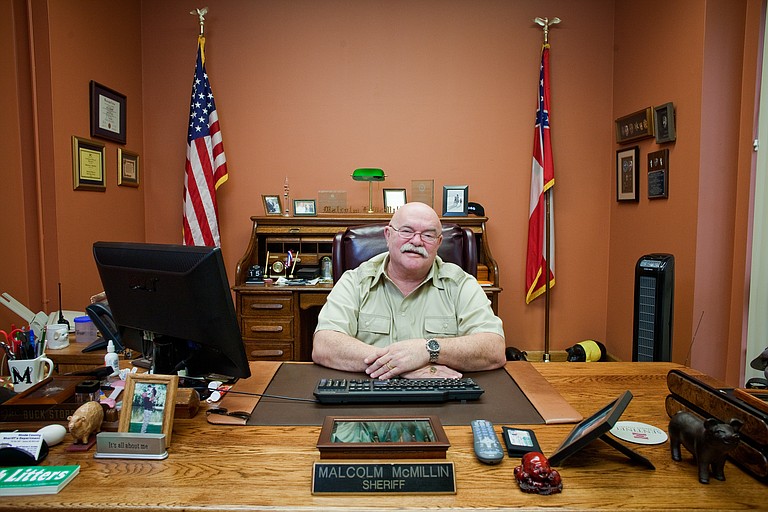 A longtime local lawman says he's riding off into the sunset.
Last week, Gov. Phil Bryant accepted the resignation of Malcolm McMillin from his post as chairman of the State Parole Board.
Bryant immediately named current parole board member and former Hernando state Sen. Doug Davis as McMillin's replacement.
Bryant said McMillin's "dedication to public safety and law enforcement are deeply respected" around Mississippi. Before joining the parole board, McMillin was sheriff of Hinds County for 20 years, and during part of his tenure he also served as Jackson's police chief.
McMillin was Hinds County sheriff from 1991 to 2011 and took the job as parole board chair in April 2012.
In recent months, McMillin and Mississippi Department of Corrections Commissioner Chris Epps feuded over what Epps characterized as the five-member board's reluctance to grant parole, which Epps said has contributed to MDOC's recent budget woes.
"As far as the Department of Corrections goes, I think it is up to the commissioner to be concerned as to whether or not his budget is balanced, and whether he has enough money to operate is between (Epps) and the Legislature," McMillin told the Associated Press in May.
Davis's parole-board chairmanship becomes effective Thursday, Aug. 1.
Previously an assistant vice president at First Security Bank, Davis joined the parole board in January of this year. As head of the board, he will earn an annual salary of $70,000.
Taking over Davis' board-member slot will be former U.S. Marshal Nehemiah Flowers, whom Bryant lauded.
"Nehemiah brings a vast amount of experience to the state parole board, with more than 40 years of public service under his belt. His understanding of the criminal justice system makes him well-qualified to serve in this position," Bryant said.
Flowers' appointment must be confirmed in the Mississippi Senate during the 2014 legislative session.