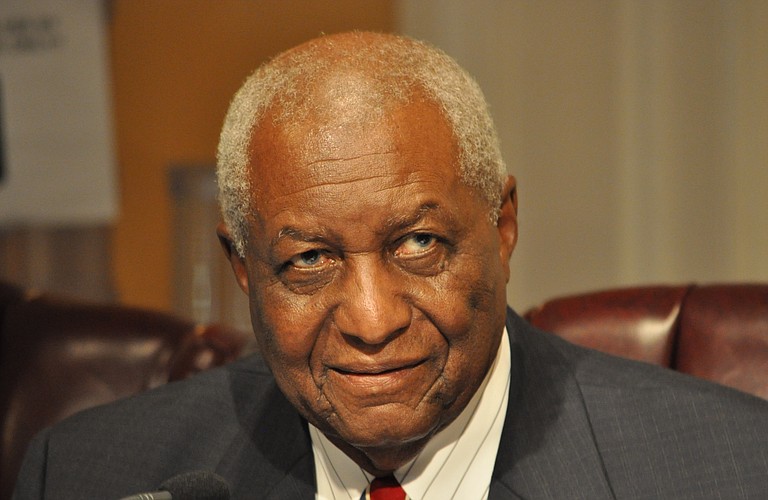 In a surprise move, the Jackson City Council replaced Ward 6 Councilman Tony Yarber with Ward 5 Councilman Charles Tillman as council president.
Tillman got the job on a 4-3 vote, with Yarber, Margaret Barrett-Simon (Ward 7) and Quentin Whitwell (Ward 1) voting for Yarber. Tillman, LaRita Cooper-Stokes (Ward 3), Melvin Priester Jr. (Ward 2) and DeKeither Stamps (Ward 4) voted for Tillman.
"I wasn't really surprised," Tillman said. "There have been requests over the years for me to serve in this capacity, and I've always had a 'been there, done that' mentality. I have always wanted to see a younger generation take these leadership roles so we can grow young leadership. At first, I turned them down for that reason, but the conversation turned and they told me they felt that with a new mayor and a young council, I could bring a calming effect to the council."
Tillman, who is in his late seventies, is the oldest member of the council and the second-longest serving member having eight years tenure. Barrett-Simon has served the longest, since 1985.
The city council unanimously named Priester its vice president.
Tuesday was the first council meeting for Mayor Chokwe Lumumba, who served until Monday in Priester's seat. Lumumba put forth no agenda items, but said that he would present his appointments of Lindsey Horton and Willie Owens as police and fire chief, respectively, for approval at the special meeting of the city council on Monday, July 8.
Information about Owens, a deputy chief who also serves as the president of the firefighter's union, was distributed to news outlets across the city Tuesday morning via email. The email claims Owens failed the deputy's exam in 1986, and that he had once been placed on administrative leave because he was accused of stealing a car.
Lumumba said Tuesday that Owens record is in the past, and that's where it will stay.
"I am aware of everything in Mr. Owens' past that is of relevance." Lumumba said. "What I know is that I have known Willie for eight years, and have the utmost respect for him and trust in him. I would like to add that firefighters across the city are extremely happy with his appointment."
Cooper-Stokes finished the regular agenda by honoring Alice Thomas Tisdale, publisher of the Jackson Advocate with a resolution Cooper-Stokes authored. She also brought forth the last question of the day over seating arrangements.
Cooper-Stokes called it "unnatural" that the seats were arranged from Ward 7 to Ward 1, and said the seating should be reversed because "that's how our children learn to count, from left to right."
The council decided to handle that discussion in-house after Whitwell explained that the air conditioner was on the right side of the room. The arrangements were designed for the comfort of Barrett-Simon, who used to sit on the farthest side of the bench, Whitwell said.