Wednesday, January 30, 2013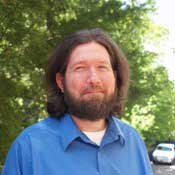 It's Super Bowl week, and that means the media will beat several stories to death. If you are not a huge football fan or don't have time to read every single story, here is your Super Bowl storyline cheat sheet.
The biggest story will be the Harbowl, featuring the Harbaugh brothers, Jim and John. Both are good coaches and have done an outstanding job with their respective organizations. Jim has brought the luster back to the 49ers franchise, and John has gotten the Ravens to their second Super Bowl in franchise history. I have a feeling that mama and daddy Harbaugh wish this game could end in a tie.
Baltimore Raven Ray Lewis will be ending his career with this game. Expect plenty of stories about Lewis' past (a double murder in Atlanta) and his future (he already has a job at ESPN).
Baltimore's offense will get plenty of write-ups, too. Ravens quarterback Joe Flacco's contract is up after the Super Bowl, the Ravens' offensive line found its groove with a new lineup at the start of the playoffs, and John's gamble to fire offensive coordinator Cam Cameron and replace him with Jim Caldwell looks golden right now.
Flacco has won a playoff game each season he has been in the NFL, and this post season he has thrown eight touchdowns and no interceptions in these playoffs, while beating Tom Brady and Peyton Manning. We can argue about who is an elite quarterback in the NFL all day long, but Flacco has proved he can lead this team into the playoffs.
Most teams want to have their offensive line set way before the playoffs begin. Baltimore finally found an offensive line combination that works during its first playoff game against the Indianapolis Colts and rode that combination to New Orleans.
Again, it is rare for good teams to change coaches in the middle of the season--and an even bigger gamble to change offensive coordinators late in the season. Baltimore did just that, and it has paid off with Caldwell simplifying the offense and getting running back Ray Rice more involved in the game plan.
49ers quarterback Colin Kaepernick is trying to follow the Tom Brady Super Bowl script--Brady replaced Drew Bledsoe (after Bledsoe got injured) and led the New England Patriots to a Super Bowl win in his second season. Kaepernick is in his second season and replaced Alex Smith after Smith got injured.
Adopted by white parents because his mother wanted to give him a better life, Kaepernick only got one offer to play college football and that was at Nevada, where they ran the pistol offense that Nevada coach Chris Ault developed.
You will hear the name Doug Williams mentioned in the same breath with Kaepernick this week. If the 49ers can win Super Bowl XLVII, Kaepernick will become only the second black quarterback to win football's 
biggest game, after Williams.