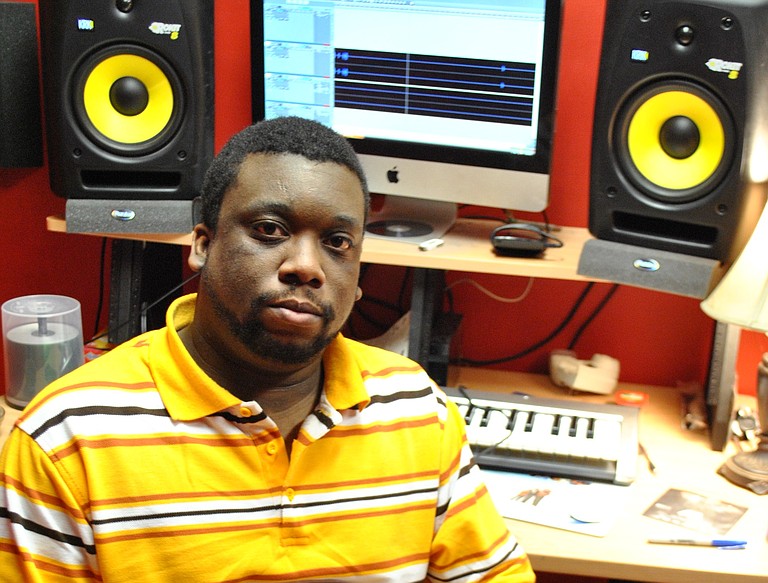 Wednesday, January 30, 2013
Known in the hip-hop world as Krack Koke or simply Got Koke, Jackson native and music producer Matthew Furdge is nominated not once, but twice, for Best Rap Album at the 2013 Grammy Awards.
Furdge's odds are looking pretty good at this year's awards after he contributed musical tracks for nominee and rap superstar 2 Chainz' 2012 album, "Based on a T.R.U. Story," and nominee Rick Ross' controversially titled 2012 release, "God Forgives and I Don't."
"I'm grateful to even be in the position that am," Furdge, 26, says. "Every day in the game is a blessing. I just hope that I can get to even bigger positions, to where I can be a blessing to others."
A Bailey Magnet High School friend dubbed him Krack Koke due to his "highly addictive" beats. Living up to the name, Furdge has laid the foundation to some of the hottest songs from rap and hip-hop stars, including Nicki Minaj, Gucci Mane, Meek Mills and T.I.
"I always wanted to be a rapper when I was growing up," Furdge says. "But the first time I got paid for a beat, that's when I was like ... nope, I don't need to rap, I need to make beats!"
Furdge's father, a preacher, and his mother, a nurse, raised him and his three sisters in the church, where they sang in the choir. Fascinated with music as a child, Furdge taught himself to play the piano and went on to play saxophone and tuba in the school band.
About a year after graduating high school in 2004, Koke linked up with Causin' Drama Studios in Jackson, working with many local artists. It was through this relationship that he got one of his first major projects, working with Canton native and rap star Boo Rossini.
"It was right around the time Boo signed to Young Jeezy's CTE (Corporate Thugz Entertainment) record label. I produced the song 'Baby Powder,'" Furdge says.
After a couple years with Causin' Drama, Furdge shifted to working independently in 2008 and 2009, honing his craft and collaborating with other local artists.
One of Furdge's next major projects came in 2010, producing for mainstream rapper Gucci Mane on the song "Remember When," featuring R&B sensation Ray J. The song was also featured on Gucci Mane's 2010 album, "The Appeal: Georgia's Most Wanted."
Two months later, Furdge signed to Night-Rydas Productions, a production company associated with mainstream music-label giant, Universal Records.
"I always tell people, we have talent here (in Mississippi), no question," Furdge says. "We just have to start investing and believing in ourselves, to put out better music to show people that Mississippi ain't nothing to sleep on."
Furdge is preparing to launch his production company, The Got Koke Administration, this year and is currently scouting producers and artists. The 55th Annual Grammy Awards air Sunday, Feb. 10, on CBS.